Hyperion Insurance Group reveals growing revenues in 2016 financial results | Insurance Business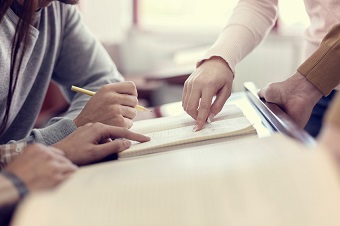 International insurance intermediary,
Hyperion
Insurance Group, has announced its financial results for 2016 – with the firm seeing significant growth in revenues.
Revenue increased by 45% to £434 million, up from £299 million in 2015, and the Group's profitability, measured by EBITDA, increased from £57 million in 2015, to £103 million last year – up 82%.
The results, which account for the year ending September 30, 2016, reveal that the Group delivered underlying organic revenue growth of 8%, a 3% improvement from the previous year.
Following the acquisition of
RKH
Holdings Limited (RKH), completed in April 2015, and other transactions, Hyperion took an IFRS accounting loss of £38 million for 2016, the results show.
The Group also underwent some structural changes during the year, aligning its management structure to three pillars. As of October 1, retail broking comes under the
Howden
brand, specialty and reinsurance broking under RKH, and MGA operations under
DUAL
.
David Howden, chief executive officer of Hyperion, said the new structure would "harness the expertise and agility of the Group to deliver the best for our clients, partners, employees and shareholders, and to take Hyperion to the next level."
Speaking of the firm's results, he said that against the backdrop of political events of the last six months, "the value of the natural hedge provided by our balanced model and geographic and product diversification is clearer than ever."
On the back of its growth, Hyperion is now the eighth largest employee-owned company in the UK, with more than 700 employee shareholders in the Group and its subsidiaries, Howden added.
Hyperion's chairman, Dominic Collins, said the quick and efficient integration of Hyperion and RKH was critical to "allow our businesses to continue to deliver growth and profitability."
He added: "I am pleased that the significant efforts of those involved have allowed the Group to deliver a strong underlying performance whilst we continue to invest in the platform for the future, and my thanks go to all our employees for their efforts."
We'll bring you an exclusive interview with the group's CEO tomorrow looking ahead to 2017 and expanding on the reasons behind these results.
Related stories:
Phoenix Group meets 2016 target with boost from AXA acquisition
Pioneer underwriters launches new tech, cyber division