"I accidentally threw my teeth into the fire": Aviva unearths quirkiest historical fire claims | Insurance Business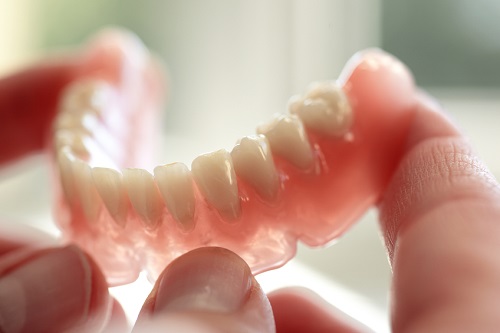 From setting light to a chair with a magnifying glass to throwing a set of false teeth into a fire,
Aviva
has unearthed some of the most unusual fire claims from its historical archives – dating all the way back to 1696, as the UK's first mutual fire insurer 'Hand in Hand'.
The quirky claims come in time for the 350
th
anniversary of the Great Fire of London on Friday, and offer an eye-opening insight into some fire-related mishaps over the last three centuries.
Gargling on the radio
In 1958, a claim was submitted for a fire caused when a small boy poured water on to the radio to 'see what the BBC announcer would sound like gargling'.
False teeth in the flames
In 1928, the insurer received a claim for fire-damage to a set of false teeth, after the owner had taken them out to eat an orange and accidentally thrown them into the fire along with the peel.
Canine fire starters
In 1961, the company received a claim for damage caused by a fire which was started by a dog chewing through a box of matches – which ignited and set fire to a bed.
Hair raising
In 1895, the insurer received a fire claim for £1 for "loss of eyebrows and portion of head of hair belonging to son John – aged 19."
TV repair causes fire
In 1953, the insurer paid out for a fire caused by magnifier used in front of a television set – while the set was away for repair, the sun came through a window, was magnified, and set light to a chair
Pants on fire
In 1954, the following letter was received: "My mother respectfully asks me to write and intimate that she intends to proceed with a claim under her policy… A friend has told her that if she exhibits the articles involved in the fire to our Minister, he will issue a certificate. Unfortunately modesty prohibits such an action as the articles are of an intimate character…. P.S they fell off the clothes-horse and into the fire."
Other cases that emerged included a request to provide fire insurance for a woman whose eccentricities included keeping a crocodile called Percy who smoked cigarettes, and a fireman's bill for beer in 1880 which came to £38 – equivalent to around £3,196 in today's money.
Stephen Pond, managing director of Aviva Prevention & Services said: "Going through the archives makes absolutely fascinating reading. It's not just the claims, but also how fires were managed in bygone days."
"Thankfully fire prevention has improved greatly over the years, with smoke detectors and sprinkler systems now commonplace in UK buildings," he added.
Related stories:
Five Expensive and weirdest pet-related insurance claims
Carry on Camping Saga reveals top caravan mishaps
Shipowner arrested for alleged fraud in pirate attack