Inside scoop as the CII launches a new society | Insurance Business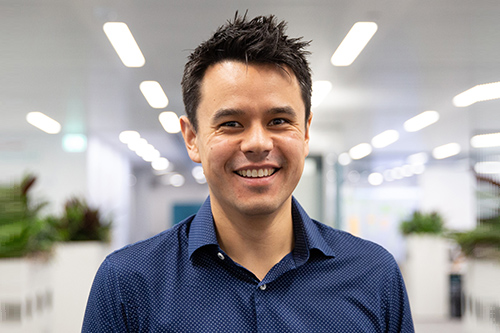 On the back of the successful launch of its Society of Insurance Broking, the Chartered Insurance Institute is at it again – today announcing the introduction of a Society of Underwriting Professionals (SOUP).
Designed to provide "technical advice and support to underwriting professionals", alongside support for their professional development, the new body will be headed up by AXA Insurance managing director of underwriting David Williams who will take on the role of chair of the professional body – a move that has been welcomed by Philip Williams, non-executive director of the society and managing director – MGA at Simply Business.
"David is an incredibly experienced technical underwriter," Philip Williams told Insurance Business. "He is someone who is experienced – he's worn the T-shirt and chaired other societies/forums, so he's an obvious choice. He has a perspective which is both down to earth and very practical. I'm really looking forward to working with him."
According to Williams, the CII has been looking into how it delivers on its Royal charter and the underwriting society represents an extension of the work it has been doing to ensure it is relevant for members.
"The faculties that had existed up to now had done a good job of creating a forum," he said. "But the launch of the society is more of a professional grouping and that then changes the governance, so it has relevance within the CII. So, I think it's quite exciting.
"We're living through a huge era of change. Our membership – they are living through the biggest changes in underwriting potentially ever. That comes through changes in distribution and what underwriters do – there have been scary headlines around automation and underwriters being under threat. I don't think that will happen [that robots will replace underwriters] but the skills that underwriters use going forward are going to change. There is more emphasis on data skills, portfolio analysis and a lot of the admin involved in the underwriting of policies is going away – from personal lines through to large commercial, the nature of the roles is changing.
"For the public to have confidence, there needs to be a place for underwriters to hear about these issues, understand what's happening within other areas of the business, understand use cases and best practice on how they can change what they are thinking about and how they can enhance their continued professional development to focus on the right things. So, it's a chance for underwriting professionals to get all the information they need in one place."
Another key role of the society will be to get feedback from its members with Williams explaining that it represents a "full spectrum of businesses, age groups and experience levels" while also being gender diverse. He wants members to interact through surveys, social media and other structures – and that will then reflect the types of materials the society produces.
"I'm not a regulator, and some of the feedback will come from regulatory angles," he explained. "But if it's one of those issues we have an ability to highlight those and get research done around them.
"However, it's more likely you'll say: 'in my business we are seeing this kind of change in what we're being asked to do – how can the CII support my development to help me learn through this?' We'll have materials to help underwriters guide their development and what they should be doing on a day to day basis."
The society's board reads like an industry's "who's who" consisting of: Mandy Hunt, chief underwriting officer of RSA; Janet Edey, head of management liability for UK & Ireland for Chubb; Nick Hankin, director of risk and governance for UKGI at Aviva UK; Sophie Ezadkhasty, underwriter for energy casualty at Swiss Re; Paul Harris, underwriter for professional indemnity at ArgoGlobal; Tony Hutchins, underwriting director of Ecclesiastical UK; Michael Muzio, chief executive of now4cover; Karen Shaw, head of commercial underwriting for NFU Mutual Insurance; and Philip Williams himself. He believes its formation has come at just the right time with the industry facing a host of challenges.
"The biggest challenges facing our profession as a whole are technology and things making underwriters jobs, ironically, easier. In my business, for example, I have a team of eight underwriters underwriting for over 300,000 customers. We have had to automate administrative tasks and that's meant their jobs are now different. Indeed, that wave is washing over underwriters in all places - so there's a challenge in how they adapt to that. The reality is underwriters on the ground are seeing their roles change in a subtle way and they need to learn how to go to the numbers first.
"But technology is not the only challenge – climate change is another area and, in line with the protests in London, we're seeing a change in the way that we underwrite risk. Some of the principles of underwriting are experience and historically based – what happened last year, or evidence from the last few years. Climate change may potentially, in the mid- to long-term, cause significant changes in those models and in the way underwriters can rely on those past experiences."
Ultimately, Williams believes the society is in a "privileged position" to talk to so many groups and find ways of improving. He is even confident it will be beneficial for insurance brokers too.
"Brokers have a huge role to play in the placement and assessment of risk," he said. "The underwriter is becoming more sophisticated and that means we need the help of brokers. Many of them have significant experience of the market they represent – many of them have as much, if not more insight than the underwriters. So, brokers have a huge role in providing insight and data to underwriters, helping skill underwriters and then, in turn, many of the same themes we're talking about will be relevant for the broker world."