Insurance agent jailed for £90,000 fraud | Insurance Business UK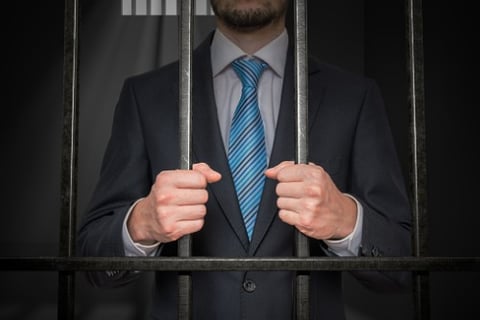 Twenty-two months in jail – that is what awaits insurance agent Aaron Williams after being found guilty of fraud.
Williams reportedly spent two and a half years using Aviva's money and placing it into nine different bank accounts. In total he is believed to have embezzled around £90,000 in an effort to cover his gambling debts which Sheriff William Wood described as a "sophisticated, complex and sustained fraud."
The fraud took place from November 2012-May 2015, with the BBC reporting that Williams, 29, from Perth, admitted to stealing the money by carrying out fake refunds. He was eventually caught when a colleague noticed a payment being made to a "suspicious" account that was seemingly not linked to the customer involved.
According to David Holmes, who was defending Williams, his client had been involved in large scale betting and had amounted significant debts. He turned to crime to pay off his debts, rather than seeking help.
Related stories:
Aviva reports fraudulent claims surge
Aviva wins appeal against dishonest claimant