Insurance fraudster convicted for exaggerated whiplash claim | Insurance Business UK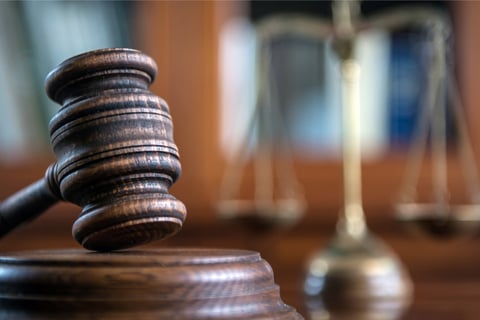 Lois Cartridge, an insurance account handler, has been convicted for exaggerating the severity of her whiplash claim after a minor car accident. She received a suspended prison sentence and was ordered to pay over £20,000.
Cartridge was prosecuted by LV= General Insurance (LV= GI), represented by solicitors from HF. According to the lawyers, Cartridge claimed to have suffered whiplash injuries in a car accident in November 2018, as she rode in the vehicle's back seat. At the time, one of the other passengers reported that no-one in the vehicle was injured, but Cartridge later claimed she had suffered injuries to her neck, shoulders and back.
Cartridge claimed that the injuries prevented her partaking in her usual sporting and leisure activities, such as swimming and training in the gym. She also said that her day-to-day activities were also affected, having difficulty in cleaning, cooking, driving, dressing, and self-care.
While investigating the claim, HF found posts on social media showing Cartridge engaging in various physical activities, such as snorkelling, swimming, and horse riding. She was also seen climbing Sydney Harbour Bridge and participating in a 5k inflatable assault course, which she did on the same day as her medical examination when she still claimed to be suffering from her injuries, according to HF.
LV= GI raised their concerns with the claim, but it did not receive a response, and the claim was eventually struck out with costs awarded in the insurer's favour, totalling £8,244.96.
LV= GI took further legal action against Cartridge, accusing her of being in contempt of court for giving a false account to her medical expert, despite knowing that a medical report would be prepared based upon that false information. Cartridge pleaded guilty to several grounds and was given a custodial sentence of 16 weeks, suspended for 12 months, and ordered to pay costs of over £20,000.
"We're pleased with this great result and, whilst we appreciate a number of people are having to navigate some very challenging economic times at the moment, this should be a timely reminder to those who are tempted to pursue a fraudulent claim for financial gain that they face some very tough punishments," said Matt Crabtree, head of fraud strategy at LV= GI. "As an industry, we work together and continue to tackle fraud, and our work with HF demonstrates that we will take action where there is wrongdoing. The contrast from what the claimant told the medical expert to how she was living her life to the full is shocking, and I hope this sends a message that this kind of activity is unacceptable."
"Combatting insurance fraud doesn't stop with defeating a claim," said Alex Wilkinson, partner at HF. "Miss Cartridge's claim was defeated back in November 2020. Bringing our own claim against Miss Cartridge sends a strong message to others not to do what she did. Taking action in the way we have will send a message to those thinking of defrauding insurers or other compensators and drive down the number of dishonest claims made. At HF, we have a firm focus on combatting not only fraud but fraudsters themselves."