"This is a new chapter" for LV= | Insurance Business UK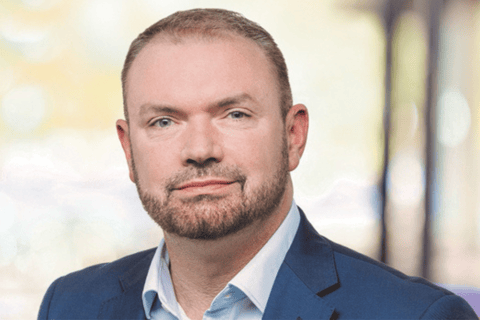 It looks like Liverpool Victoria Financial Services Limited (LV=) is leaving the immediate past behind – a time during which LV= tried to sell itself – to start anew while sticking to mutuality.
At LV='s annual general meeting (AGM) this week in Bournemouth, the mutual life pensions and investments group saw nearly 41,000 members vote on 10 resolutions, more than half of which were resolutions on director appointments. All 10 resolutions were passed.
The event also served as an opportunity for the insurer's new leaders to address members.
Chair Simon Moore, who was appointed in June, noted: "I wasn't around during the strategic review process – that happened a couple of years ago – but during that process the board concluded that the Bain [Capital] deal was the best option for members. Members in the [2021] general meeting said they didn't agree. They valued mutuality, and they valued membership.
"This board, your board, is committed to that mutual future. We are here to make a mutual future work for you. We have entered discussions about joining the Association [of Financial Mutuals], and I hope to conclude those satisfactorily over the next few months. It's part of our commitment to the wider mutual community."
LV=, which in 2020 moved away from its friendly society status and became a company limited by guarantee, would have stopped being a mutual had its proposed £530 million sale to private investment firm Bain Capital crossed the finish line. Last year, LV= said it couldn't make mutuality work any longer, before reversing that position in February.
Read more: LV= takes U-turn on mutual's future
Chief executive David Hynam (pictured), who came onboard on September 26, told LV= members at the 2022 AGM: "The values of LV='s mutual culture are very important – I'm a passionate believer in diverse and inclusive organisations. I want members to be proud to be a part of LV=, and I want our teams to feel that pride too.
"This is a new chapter for LV=, and we have to be able to compete in the areas where we are strong. Although we are facing a period of unrivalled economic uncertainty and a challenging market, we must remain focused on our specialised offering, where we are consistently strong and where we are delivering real growth in the business."
The new CEO – whose credentials include time spent at Bupa, AXA, and Friends Life – went on to say: "Our job – my job – is to ensure we equip LV= for a future of long-term success for members. That means making the right decisions today, and looking after our members both now and in the future."
Moore, meanwhile, highlighted that transparency and fairness will be at the centre of what LV= does under the new leadership.
"We are going to build a company in the co-operative spirit, standing alongside one another as our founders in the 19th century did," declared the LV= chair. "This will be a truly successful company focused on your long-term benefit."