Insurance industry decries IPT ahead of 2020 Budget | Insurance Business UK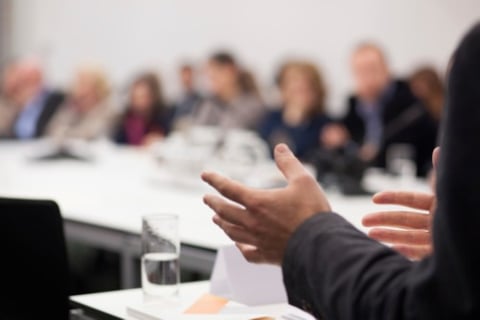 It's nearly Budget time again, and for the insurance industry that means intensified lobbying against the Insurance Premium Tax (IPT).
Ahead of the March 11 Budget to be delivered by new chancellor Rishi Sunak, the Chartered Insurance Institute (CII) has called for a slash in IPT; the British Insurance Brokers' Association (BIBA), a freeze; and insurers Zurich and Bupa have also sounded off.
"This stealth tax on responsible and vulnerable customers should be cut," stated CII managing director of engagement Keith Richards.
"We are asking the government to consider the benefits for consumers of reducing the cost of premiums by cutting this tax, and the knock-on positive effect this will have across the country in making insurance more affordable for people to protect against the risks in life which may otherwise be catastrophic."
BIBA, at the very least, wants the levy to remain frozen for the duration of the present Parliament.
"Our calls on the Chancellor are not disproportionate," asserted BIBA executive director Graeme Trudgill. "Evidence from our sector shows that the regressive nature of IPT hinders self-protection.
"For a government that wants the UK to seize opportunities, taking these small measures and freezing IPT to help businesses and people to access the cover they need and operate free from threat of flood will build confidence in the economy and would be a bold move by the Chancellor."
Read more: Insurance Premium Tax: ABI study reveals the cost to households
In addition, the trade body is asking Sunak to grant relief on IPT for telematics-based policies and cyber insurance to improve uptake.
Meanwhile a study conducted by Opinium on behalf of insurer and healthcare group Bupa found that the increased cost in insurance because of the tax was the key factor in a third of businesses cancelling or deciding against cover for staff.
Supported by BIBA and the Association of Medical Insurers & Intermediaries, the poll involved 1,005 senior business decision makers in non-sole trader SMEs. Findings also showed that 82% of businesses that offer health cover would consider scrapping the benefits if IPT went up much further while 44% of those without coverage would consider it if it were cheaper.
"Businesses should not be heavily punished for doing the responsible thing and looking after their employees' health," said Bupa UK Insurance chief executive Alex Perry. "They are doing good when they fund health insurance for their people – and also taking huge pressure off the NHS.
"It makes no sense and is unfair to hit them with punitive rates of tax."
For Zurich UK CEO Tulsi Naidu, hiking IPT would result in "a string of unintended consequences," particularly for the public and voluntary sectors which would likely be forced to make budget or job cuts.