Insurance industry reacts to business interruption test case outcome | Insurance Business UK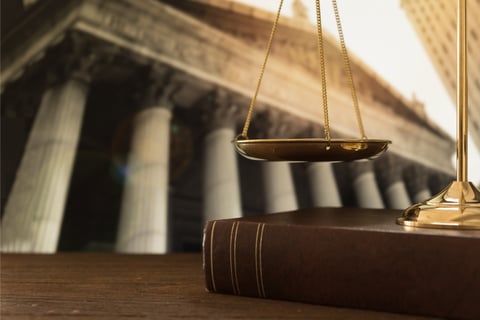 Friday's 112-page long verdict by the Supreme Court in the UK business interruption (BI) test case appeal has got everyone talking – from insurance companies to trade bodies, as well as law firms and other industry stakeholders.
First off, the Financial Conduct Authority (FCA) stated: "The judgement brings to an end legal arguments under 14 types of policy issued by six insurers, and a substantial number of similar policies in the wider market which will now lead to claims being successful."
The regulator, however, highlighted that each policy must be considered against the detailed, "complex" judgement to work out what it means for any particular policy.
"The test case was not intended to encompass all possible disputes, but to resolve some key contractual uncertainties and 'causation' issues to provide clarity for policyholders and insurers," explained the FCA, which initiated the proceedings in the High Court in June 2020 before the case was elevated to the Supreme Court in October.
Read more: FCA COVID-19 business interruption test case verdict revealed
For Association of British Insurers (ABI) director general Huw Evans, the conclusion of the case offers welcome clarity in relation to several complex issues surrounding business interruption coverage. He added that claimants affected by the test case will be contacted by their insurer to discuss what the ruling means for their claim.
Evans, whose camp supported the fast-track legal process "every step of the way," noted: "All valid claims will be settled as soon as possible and in many cases the process of settling claims has begun. Some payments have already been made where valid business interruption claims have not been impacted by the test case ruling.
"We recognise this has been a particularly difficult time for many small businesses and naturally regret the COVID-19 restrictions have led to disputes with some customers. We will continue to work together as an industry to ensure customers have the clarity they need when it comes to what they can expect from their business insurance policies."
Among the first to sound off following the highly anticipated verdict was British Insurance Brokers' Association (BIBA) chief executive Steve White, who described it as "good news" for many businesses.
"The application of COVID-19 as a peril in relation to business interruption insurance is a highly complex matter which is why, from the outset, we welcomed the FCA intervention in bringing this test case and the ultimate clarity the judgement now brings," he declared. "What is needed now is for insurers to act swiftly to settle claims fairly and to clearly communicate the next steps in the process with brokers to allow them to help and advise their customers.
"Though the judgement is welcome, it does not detract from the need for the insurance sector to provide greater clarity about the operation of cover. We will be taking the time to study the judgement in detail and will provide guidance to our members on what it means for them and their customers."
Additionally, White said BIBA is committed to helping deliver a long-term solution that will assist businesses and people in the UK cope financially with any future pandemic.
Brokers react
Not surprisingly, the latest development has resulted in a barrage of queries from policyholders, in part because of alleged generalisations in how the court judgement is presented to the public. A major British news outlet, for instance, had to revise the headline in one of its articles following a backlash from the insurance broking sector.
"I urge you to please share this information as unfortunately the Press is quite misleading, and I believe will cause false hope to many struggling through these difficult times," lamented Firth & Scott Insurance Brokers director Stevie Jeffrey in a LinkedIn post.

Jeffrey went on to explain: "Insurance is a commercial contract; what has been happening in the Supreme Court is a contract dispute of an unprecedented scale. Where a contract is unclear, courts can decide what the contract should be interpreted as.

"What has happened is the Supreme Court has supported the previous decision that where policy wordings (part of the terms of your contact) are vague and 'accidentally' cover COVID-19 losses, insurers must now pay these claims even though that was not their intention."
The director stressed that where there is clarity, in that the exclusion is explicit, the Supreme Court ruling "changes nothing" and insurers will not need to compensate.
Read more: Revealed: The Supreme Court ruling for FCA business interruption insurance case
Meanwhile, Prizm Solutions managing director Peter Robinson clarified: "If you are insured and if your policy has the relevant wording, you still have to prove you have lost profits." Robinson pointed out that having business interruption coverage – which he highlighted was known as loss of profits insurance – does not guarantee an outright payout.
Lockton regional claims leader Sam Ellerton also explained the judgement's implications.
An excerpt of Ellerton's in-depth piece on the broker's website reads: "The Supreme Court's decision serves to largely confirm cover for those with wide-vicinity disease clauses; in particular it is very welcome news to those with QBE2 and QBE3 wordings which reference an 'event' who now are likely to have cover for losses resulting from national restrictions (subject to their ability to evidence instances of disease within the stated radius).
"It broadens the cover under hybrid clauses to not necessarily require the total closure of premises or the formal imposition of legally enforceable restrictions. Non-damage denial of access clauses will also be broadened in a similar manner to hybrid clauses; however, the decision does not mean there will be cover for those extensions which the High Court previously ruled only provided 'localised' cover."
"It does also not mean that there will be cover for those types of clauses not included within the FCA action (such as those on a 'specified list' of diseases basis and those that require the presence of a disease at premises, among others)," added the Lockton executive, who similarly made it clear that indemnity and the level of coverage still very much depends on specific policy wordings.
Read more: FCA business interruption insurance test case verdict – reaction pours in
Welcoming the ruling is major intermediary PIB Group, which commented: "The implications for individual policyholders are now the subject of our immediate attention and we will be communicating more fully with those of our policyholders who have been impacted as soon as is practical."
County Insurance Services, meanwhile, conceded that the claims process will take time, given that each policy wording will need to be carefully considered against the judgement of the Supreme Court.
"At County, we appreciate this will mean many policyholders will now want to query if cover would have applied during the 2019-2020 renewal period on policies," stated the firm, addressing insureds. "Working closely with your insurer, we will be discussing the outcome of the ruling with each of them and if it affects any clients. It will take a number of weeks to go through this process and we would ask for patience while we conduct this."
For Fiveways Insurance Group, the decision "could have long-ranging impacts" and requires the broker to study the details and how they might affect clients. "We will, of course, issue further information and guidance about what the ruling means for you as well as managing pandemic risk in the coming weeks," said the company.
Continuing to monitor the situation is IFM Insurance Brokers, which had this to say about the test case: "The above news may be welcoming to some policyholders; however, the majority of UK businesses will still find that their business interruption cover will still not provide cover. The above court case only applies to certain policies which in most cases inadvertently included an element of cover."
One of the defendants in the high-profile legal battle was insurer Hiscox, which was quick to issue a statement following the Supreme Court verdict.
"The judgement handed down comprises more than 100 pages of legal analysis by the Supreme Court addressing important points of insurance law and setting new precedent for over 50 insurers and almost 400,000 policyholders," noted Hiscox.
"The Supreme Court largely confirms the outcome of the High Court's ruling that, except in rare circumstances, cover is restricted to Hiscox policyholders who were mandatorily closed. Fewer than one third of Hiscox's 34,000 UK business interruption policies may respond as a result."
According to Hiscox, its total 2020 COVID-19 estimate for business interruption increased by US$48 million net of reinsurance, as a result of the Supreme Court ruling as well as further government restrictions announced last year.
For Harbour-backed Hiscox Action Group (HAG), which acted as an intervenor in the industry test case, the favourable decision is a "massive boost" to insureds who have been wrongly denied cover.
"The Hiscox Action Group led this campaign from the start, and this judgement should finally mean that our members, as well as businesses across the country, will get the insurance they paid for," declared HAG steering committee member Mark Killick.
More than 400 members comprise HAG, which said it will continue its arbitration action if Hiscox still refuses to compensate.
Mishcon de Reya partner and HAG's legal counsel Richard Leedham added: "This is a landmark victory for a small group of businesses who took on a huge insurance player and have been fully vindicated. What is important now is that Hiscox accepts the Supreme Court's verdict and starts paying out to its policyholders, many of whom are in danger of going under."
Read more: Hiscox Action Group reveals agreement for an expedited arbitration process
Also happy with the judgement, meanwhile, are leisure & hospitality broker NDML and the Night Time Industries Association (NTIA).
"This is a moral victory for thousands of businesses with Hiscox business interruption insurance, that have been placed under unnecessary financial hardship because of the legal process that has been drawn out much longer than was necessary by insurers," asserted NTIA chief executive Michael Kill, who thanked not only NDML and Philip Kolvin QC but also the FCA.
"We are extremely pleased that the Supreme Court has dismissed the insurers' appeal claims and supported the rights of thousands of businesses to be able to claim against their BI Insurance."
"Particularly thrilled" is NDML managing director Simon Mabb, who commented: "Huge thanks must be given to our customers, for trusting in us to achieve this result for them. As well as Michael Kill and the NTIA alongside Philip Kolvin QC who have worked tirelessly with us to make this result happen.
"Thanks to this work, our Hiscox clients will now benefit from a full settlement of their claim, with no deductions or legal fees. Unlike many businesses who will see their settlement chipped away, the faith our customers have shown in us means every penny of these essential claims will go to exactly where they're needed; supporting the survival of the businesses who are the lynchpin of our invaluable leisure & hospitality industry."
Law firms weigh in
In the view of Keoghs partner and innovation director Dene Rowe, what the ruling provides is "much needed clarity" as far as coronavirus-related business interruption payouts are concerned.
"The focus will invariably turn to the speed of implementing the judgement and, with insurers now facing a potential avalanche of claims from policyholders, it is likely that insurers will require a technology-focused approach to ensure the prompt settlement of claims," said Rowe, who believes failure to respond quickly will likely mean a major reputational risk to commercial insurance brands.
Lydia Savill, counsel at legal practice Hogan Lovells, shares a similar sentiment. "After months of uncertainty, the judgement brings clarity for businesses and insurers alike, and the focus will now be on swift settlement of covered claims," stated Savill.
"The judgement clarifies the position on cover for businesses suffering COVID-19 related losses, but the Supreme Court's ruling on Orient-Express and 'trends clauses' is likely to have wider implications, for example on how business interruption policies should respond to storm or flood losses."
Offering insights, Grant Thornton UK LLP insurance head Rob Benson noted: "Although this judgement imposes an increased financial burden on some insurers, the certainty that arises from the conclusion of the appeals process allows both firms and their customers to begin making firm plans to move forwards."
"The Supreme Court's ruling that the Orient-Express case was wrongly decided removes one of the most significant precedents relating to business interruption, causation tests, and liability," added Benson, who thinks it is vital that all valid claims are now settled as soon as possible in order to avoid any further damage to the reputation of the insurance industry.
"All insurers will therefore need to review a huge volume of policy wordings in order to assess the resulting impact on their potential liabilities, and consider how best to respond to this."
For Fenchurch Law partner Aaron Le Marquer, the Supreme Court decision signifies a "resounding win" for policyholders.
"The insurers' appeals were dismissed entirely, and the FCA's appeals were largely allowed," said Le Marquer. "Although the Supreme Court disagreed with the High Court's reasoning in a number of key respects, it still arrived at the equally or more favourable conclusions by other means.
"Essentially, on all of the policy wordings that were under appeal, the Supreme Court's findings mean that policyholders will be provided with the broadest coverage. It is worth noting that the FCA did not appeal in relation to a number of the policy wordings in relation to which the High Court made unfavourable findings, and for these policyholders the Supreme Court ruling will unfortunately not change anything."
According to Le Marquer, the immediate implications are that any outstanding claims under disease, hybrid, and prevention of access clauses should now be revisited by insurers.
"Not only should coverage be confirmed," he declared, "but indemnity should be provided to the full extent of policyholders' losses (subject to policy limits), with no reduction for trends and circumstances other than those unrelated to COVID-19."
Read more: Insurers, ABI, BIBA, more react to FCA test case outcome
Meanwhile Herbert Smith Freehills, which acted for the FCA, published a detailed breakdown of the decision on its website.
"The Supreme Court unanimously dismissed insurers' appeals and allowed all four of the FCA's appeals (in two cases on a qualified basis), bringing positive news to policyholders across the country that have suffered business interruption losses as a result of the COVID-19 pandemic," stated the law firm.
"At first instance the FCA had been successful on many of the issues, and now the Supreme Court has substantially allowed the FCA's appeal on the issues it chose to appeal. The practical effect is that all of the insuring clauses which were in issue on the appeal will provide cover for the business interruption caused by COVID-19."
Referring to relevant policyholders, Herbert Smith Freehills explained: "It improves their position significantly beyond that which was already established by the High Court judgement. Although the Supreme Court construed the disease clauses more narrowly than the High Court, it gave broader interpretations to key coverage words in the prevention of access / hybrid wordings (especially as to partial closure of a business)…
"…and, most significantly, its findings on causation mean that it will be very challenging for insurers to deny cover, or reduce an indemnity otherwise due to an insured, on the basis that losses that would otherwise be covered under the policy would have resulted in any event from uninsured perils whose underlying cause is the COVID-19 pandemic. This will have significant implications in real terms for the indemnities received by policyholders."
Stephen Netherway, partner and head of the insurance practice at Devonshires, commented by saying that business owners "will be jubilant at this incredibly important, final court judgement" that he believes will potentially see "hundreds of millions of pounds" paid out to those in desperate need of compensation.
"The knock-on effect of this landmark judgement, which brings this legal battle to a close, could see thousands of jobs and livelihoods being saved," asserted Netherway. "Had the insurers won, it would have spelled further, fatal, economic misery for those just surviving businesses."
For McCarthy Denning partner and head of insurance and reinsurance Clive O'Connell, January 15 was "a good day for policyholders, insurers, and regulators" alike.
O'Connell stated: "After 10 months of uncertainty, both insurers and those they insure now have clarity on what their policies mean and what they are due to pay. The FCA played a vital role in achieving this clarity and eliminated years of costly litigation and uncertainty.
"The judgement answers, once and for all, the question of the impact that a pandemic, whose nature and effect were not known to those that drafted policies or those that sold or bought them, has had on those policies. While the courts have not examined every possible wording, the sample is sufficient to allow everyone to gain an understanding of just about all policies."
He is of the belief, though, that the focus will now turn to reinsurance recoveries and possible claims against brokers by clients whose policies have not responded.
Read more: Broker to insurer: "Accept your liabilities"
Also sounding off was solicitor Andrew Morgan, who is part of the commercial dispute resolution team at Blacks Solicitors. "The decision goes as far as to consider the evidential thresholds policyholders will be required to satisfy for each particular policy type/wording to be entitled to cover," he noted.
"For policyholders, while the wording of each policy will have to be carefully considered, the decision opens the door to the potential recovery of large losses as a result of the COVID-19 pandemic and the public health measures taken by the UK authorities. For insurers, the decision is likely to lead to an increase in claims received and the potential for a landslide of litigation."
Shakespeare Martineau legal director and commercial disputes specialist Steven Skiba offered the following advice: "For businesses looking to make a business interruption claim, a vital first step is to consider whether the disease clause set out in their individual policy wording provides cover, according to the Supreme Court's decision.
"If so, they should secure expert support in gathering together the right evidence for aspects such as lost revenues, forecasted revenues, and any expenses incurred. Closely reviewing information for the claims process provided by individual insurers is also vital to ensure the correct formatting and timings are followed, and to boost chances of making a successful claim."
"The question of whether business interruption policies cover COVID-19 related losses is one of the most controversial and complex legal issues of the pandemic," Skiba went on to state. "This judgement now sets out how business interruption insurance wordings should work.
"While the construction and interpretation of the clauses has been made easier by this decision, there will still be a number of grey areas, for example around challenges to trends clauses and how to interpret policy wording (even using the Supreme Court's decision) where there will be further arguments with insurers that may end up before the courts."
For Reed Smith partner Mark Pring, the verdict is a "catastrophe" for insurance providers, asserting: "It can be said, without fear of hyperbole, that in principle at least this really is a catastrophic outcome for insurers. The finding on causation will have very significant consequences for business interruption policies and many other types of policy."
While it all comes down to individual policy language, Pring sees the judgement as "a triumphant victory" for insureds.
"For all the excitement at the ruling, however, we must remember that, for policyholders, this is just the first step, albeit an important one," he added.
"The FCA has certainly made life easier by throwing its weight behind relevant policyholders, ensuring that they don't have to conduct individual battles with insurers, but it is still incumbent on businesses to demonstrate the losses suffered were caused (broadly, and subject to policy language) by the pandemic."
What others have to say
For Chartered Insurance Institute (CII) policy and public affairs director Matt Connell, it is his genuine hope that the case outcome "will provide a conclusion to a difficult journey many people and businesses have had to experience over the last year," citing the pandemic's "disastrous" effect on our society, our way of life, and the economy.
"This judgement will have huge ramifications for insurance beyond business interruption and it is important this is also looked at as openly as possible," said the CII official.
"Rest assured insurance professionals will be examining how this affects policies and will reach out to policyholders about what this means for them, indeed in some cases this process will have already begun."
In the trade body's view, trust and confidence in insurance can be restored if the process remains open and transparent to the public.
Also feeling victorious, meanwhile, is Federation of Small Businesses (FSB) national chair Mike Cherry, who expressed FSB's gratitude for the test case while calling for a "swift and seamless" claims process.
Commenting on the ruling, Cherry declared: "It cements the High Court's decision to grant businesses left on the brink the insurance payouts they are rightfully owed. For many, it has been a long and difficult road to get to this stage, so this will bring clarity and hope to the thousands of firms which have been left in financial limbo for almost a year.
"While this is good news, and while the law has to follow procedure, it's disappointing that so many small businesses have had to wait to get the money they desperately need under policies they believed were there to protect them, policies they bought in good faith."
"Small businesses contribute trillions to the economy," added the chair. "The Financial Conduct Authority (FCA) was right to argue that disease or denial of access clauses within interruption policies should trigger payouts in the event of coronavirus-linked disruption. We are hugely grateful for its work in this space."
Read more: Insurance industry reaction: FCA moves forward in business interruption test case
Airmic chief executive John Ludlow, in response to the landmark ruling, stated: "Insurance buyers have faced a harsh insurance market in 2020-2021. The rocky business conditions felt by many during the pandemic and the resultant economic downturn have been met with hard insurance market pricing during recent renewals discussions.
"Many of the insurance buyers affected by the FCA's BI case are long-term insurance partners; now that many more of these BI claims are to be paid, it will be to the benefit of enduring relationships between carriers and their policyholders, which in many cases were already strained not just by this case but by recent market conditions."
Another trade body, Insurtech UK, had this to say: "The Supreme Court ruling is very interesting since it overturns quite a bit of case law that pre- existed, which could have far-reaching ramifications into how products are developed in the future.
"A huge amount of money has already been paid out by the insurance market for COVID, and this court case relates to quite a small part of the overall impact. This is after all a once-in-a-century event which took everyone by surprise and has really tested existing insurance process and laws."

The association, which believes insurtech will play a vital role in helping rebuild trust in the years to come, went on to note: "It's also important to stress that since there were a large number of types of policy wording that were reviewed by the court, that not all were agreed to via this ruling, just a proportion, so customers with outstanding claims will need to check which category they fall into."

For Insurtech UK, what's "really important now" is that any outstanding claims are paid out quickly.
Meanwhile, commenting negatively on the development is Bruce Hepburn, chief executive at outsourced insurance buyer and claims resolution firm Mactavish.
"After all of this effort and expense, the primary impact of this action on most policyholders will be increased premiums and much more restrictive wordings as insurers look to recoup losses and ensure that they limit their exposures in future, coming on top of the worst insurance 'hard market' in a generation – and such a severe recession," said Hepburn, whose camp doesn't see cause for celebration.