Insurance industry reacts to IPT consultation | Insurance Business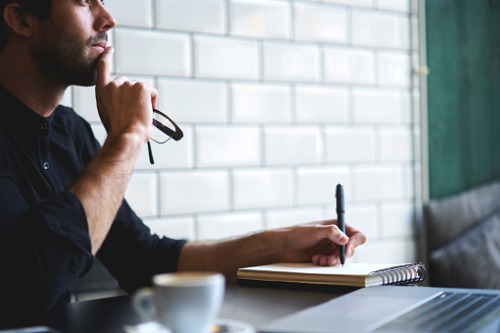 Stakeholders have until the middle of July to offer their insights on how the much-talked-about Insurance Premium Tax (IPT) operates, but the likes of AXA UK have not wasted time in sounding off.
As reported by Insurance Business, one of the areas being examined by HM Revenue & Customs (HMRC) in its open consultation is that of administration and arrangement fees. In particular, the UK's taxman is interested in learning about the so-called shift in terms of broker remuneration.
"When IPT was introduced, the insurance-broker industry operated mainly on a commission basis where the commission is included in the gross premium cost," stated HMRC. "Over the years, this model has shifted from commission-based broker remuneration to charging administration and arrangement fees directly to customers.
"We understand that there could be a number of possible reasons for this shift, such as in response to the Spitzer investigation in the United States, a criminal investigation alleging 'bidrigging' by brokers to favour an insurer's products in cases where the broker receives a higher commission; and changed regulatory requirements."
According to the tax authority, it has been made aware of business practices involving administration and arrangement fees which could be resulting in unfair tax outcomes in the insurance industry.
"This involves the artificial manipulation of insurance and broker structures to create different tax outcomes," it said. "IPT is chargeable on the gross premiums, whereas fees are not subject to IPT or VAT (value-added tax).
"The mismatch between commission and fees creates the scope for distortion in the market. There is some anecdotal evidence of this practice occurring, but it is unclear as to the extent to which it is prevalent."
In HMRC's view, among the possible options for addressing the issue is extending the scope of IPT to include administration fees in that they are considered part and parcel of the insurance package from the policyholder's perspective.
Offering a clarification, AXA Insurance managing director for underwriting & technical services David Williams asserted: "The government wants to crack down on IPT avoidance and we appreciate that. However, since the consultation is looking in particular at broker remuneration, we must stress that brokers shift from commission to fees for other reasons.
"In our experience, they do so to align with other professional services and to offer increased transparency. This helps to enhance our industry's reputation, so we hope the outcome of the review won't discourage this approach."
It is worth noting that the non-ministerial department, in its consultation document, declared: "If there has indeed been a shift in the industry from commission to fees, whether for transparency or otherwise, bringing fees within the scope of IPT would ensure the tax is applied fairly across the insurance sector."
Meanwhile By Miles co-founder and chief executive James Blackham has also expressed his thoughts.
Blackham, who is among those who call IPT a stealth tax, has misgivings about what the call for evidence covers. "In scope: increasing admin fees that customers pay, by applying IPT to fees," he said in a brief tweet. "Out of scope: any reduction or exemptions to this #stealthtax."
As for the issue of unregistered insurers, HMRC acknowledged that providers who are not registered for British IPT continue to be used to insure UK risk for a number of reasons – adding that currently there is not much that can be done when it comes to prevention.
The taxman explained: "Stakeholders cannot find out which insurers are unregistered, and HMRC has little in the way of powers to prevent their use. In addition, where a lack of choice exists because no registered insurer will accept a particular risk, compliant brokers are unable to pay the IPT to HMRC."
AXA's Williams has strong views on the matter.
In his statement sent to Insurance Business, the MD noted, referring to unregistered insurers: "The idea they can accept premiums for UK business while providing poorer security to a mainstream UK competitor – and avoid paying IPT – is shocking and we would support any moves to clamp down on this.
"We need consistency across the piece and we would welcome the closure of any such loopholes."
The call for evidence runs for six weeks, and responses can be submitted via e-mail or by post.