Insurer raises UK economic forecast on the back of lower Brexit uncertainty | Insurance Business UK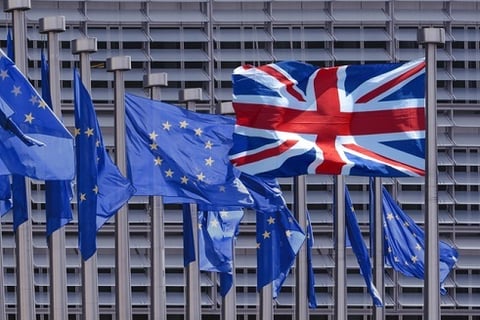 Wherever you stand on the Conservative Party's recent landslide victory, one insurer has pointed out that finally having some certainty around Brexit could lead to higher economic growth.
Trade credit insurer Euler Hermes has revised its 2020 growth forecast for the UK from +0.8% to +1.0% based on lower uncertainty and the expectation of higher fiscal spending.
Read more: New majority opportunity to tackle "much-needed areas of reform" – ABI
"Having avoided a hung Parliament means 'business as usual' will follow, along with receding uncertainty from very high levels," the insurer said. "This should help the economy recover in H2 2020, notably through more business investment and domestic sectors."
However, the insurer warned that challenges around striking a trade deal with the European Union and implementing border controls in the Irish sea may still impact the economy.
"Once the Brexit deal is fully ratified (by June 2020), we think the debate will quickly shift from the risks of a 'no-deal' Brexit to the risks of a 'no-trade-deal' one," the insurer said. "Even if PM Boris Johnson doesn't want to extend the transition period for now, we think this would be inevitable given the technical challenges in implementing customs checks in the Irish sea. An extension of the transition period until end of 2021 is likely."
Euler Hermes also said that turning the UK into the "Singapore" of Europe may remain a pipedream.
"In the longer run, we see a low probability of the UK turning into the 'Singapore' of Europe," the insurer said. "Given the Conservative focus on domestic spending, we see no fiscal space for a more corporate-friendly policy. The corporate tax rate is already uncompetitive compared to other EU countries, which lower their corporate taxes, notably for SMEs.
"PM Boris Johnson's free port proposal poses a possible regulatory concern due to the ports being situated in already problematic areas, regarded by the EU commission as potential havens for money laundering. The proposal also poses concerns from an employment protection perspective.
"Finally, Singapore's model has also relied heavily on a pro-immigration policy, which has been one of the most contentious Brexit issues."