Insurers give their views on Spring Statement 2019 | Insurance Business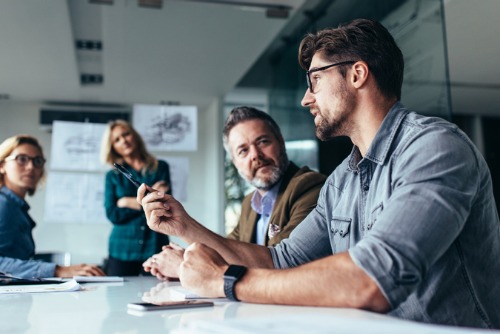 March 13 was a rather eventful day for the UK Parliament, with MPs voting to rule out a no-deal Brexit and the House of Commons hearing this year's Spring Statement from Chancellor Philip Hammond.
A corresponding written ministerial statement has been released, and sees Hammond outline the government's announcements and provide details of other forthcoming policies. Among those announced was a consultation involving Insurance Premium Tax (IPT).
The UK's chief financial minister said there will be a call for evidence on where improvements can be made to ensure that IPT operates fairly and efficiently. No particular timeline has been revealed, only that the operational review will take place in the coming months.
Welcoming the development, AXA UK & Ireland chief executive Claudio Gienal commented: "I'm pleased that a consultation on IPT has been announced. It's a transparent way for the insurance industry to present the negative impact recent rises in IPT have had on individuals, families, and businesses across the country.
"Fairness should be the government's objective and we look forward to submitting to the consultation in due course."
Last year the likes of Allianz Insurance, Aviva, Bupa, and Zurich Municipal rallied against the prospect of further IPT hikes ahead of Autumn Budget 2018, with the Association of British Insurers calling the levy a raid on the responsible. No rate changes were unveiled at the time.
Meanwhile the Chancellor was also happy to report on improvements in public finances.
"Borrowing this year will be just 1.1% of GDP (gross domestic product) – £3 billion lower than forecast at the Autumn Budget," asserted Hammond. "Looking forward, borrowing will fall from £29.3 billion in 2019-20, then £21.2 billion, £17.6 billion, £14.4 billion, and finally £13.5 billion in 2023-24 – its lowest level in 22 years."
Royal London's director of policy Steve Webb offered his insights on the numbers, citing less pressure on public finances than previously thought.
"Too often, governments have raided pension tax relief for extra revenue to meet a short-term spending crisis," stated Webb. "Now that the public finances are improving faster than expected, there is no justification for further 'salami slicing' of limits on tax relief.
"Pensions should be a long-term business, not subject to annual tweaking by cash-strapped Chancellors. An improving fiscal picture means the Chancellor should refrain from any further short-term cuts."
It was also revealed in the Spring Statement that a spending review, which will focus on public value outcomes, will be conducted. Melanie Baker, senior economist at Royal London Asset Management, has given her take on the issue of spending.
"The modest stimulus and hints of more spending to come were welcome news for the UK economy, especially against a backdrop of weaker global growth but better than expected UK fiscal finances," noted Baker. "The Chancellor made very clear, however, that the fiscal outlook was Brexit-dependent.
"There were no big spending fireworks in the Chancellor's Spring Statement, though there was a modest additional net stimulus. The deficit projections have been lowered again, also giving the Chancellor more theoretical spending 'headroom'."
Further details set out in the written ministerial statement included the area of transport technology, e.g. the development of autonomous vehicles and the growth in electric automobiles.
"We welcome the Chancellor's announcement on the future of mobility in his Spring Statement," said AXA Insurance managing director for underwriting & technical services David Williams in response. "He assured that in the coming months the government will set out their approach on how to continue putting the UK at the forefront of mobility and encourage the development of self-driving vehicles and advances in data.
"Driverless cars have the potential to reduce accidents, save lives, and boost the UK economy, which is why AXA welcomes this commitment from the government today (March 13) to ensure that the UK remains at the forefront of this technology."