Insurers launch COVID-19 coverage as travel restrictions ease | Insurance Business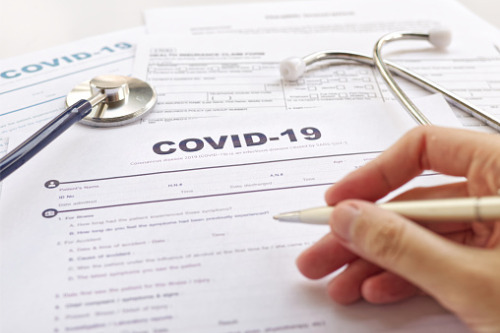 Months in home isolation can spark a fervent desire to get out and travel, especially at a time when the UK government has lifted travel bans to several popular summer destinations, including France, Greece, Italy, and Spain.
But with COVID-19 still a huge threat, some insurers are fine-tuning their offers to cater to an expected rise in travel insurance clients.
"At the moment we are seeing an increasing amount of cover coming in for COVID," said Helen Chambers, head of travel insurance at price comparison site Moneysupermarket, in an interview with the Financial Times.
Saga and the Post Office are among the companies that have begun to sell policies that provide cover to people who contract the coronavirus while overseas.
"Our [insurance] includes cover for medical and repatriation costs as a result of COVID," Saga director Alex Cross told the Financial Times. "We include cover for a loved one to stay with you if you're abroad and you're hospitalised due to COVID... it's such an emotional time that customers would want family support."
Some insurers have also started to offer cover for people who need to cancel a trip because they contracted COVID-19 before departing. These include Coverwise, Cover For You, Southdowns and Cedar Tree, which are all backed by insurance giant AXA.
However, there are certain instances where travel insurance is not valid. Insurers are unlikely to provide insurance for countries that the Foreign Office has prohibited UK citizens to travel to.
Martin Rothwell of travel insurance specialist World First told the Financial Times that it is best "to consider what the Foreign and Commonwealth Office are advising for the destination at the time of the trip" as "very few policies cover a change in FCO advice."
Cancelled trips due to changes in FCO advice may be rescheduled or refunded by the tour operator, or reimbursed by the credit card company.
Premiums rising
Chambers also noticed a rise in premiums, which she said can be attributed to the low numbers of insurers currently in the market and emerging COVID-19-related coverage. She told the Financial Times that prices are increasing by about 15% for like-for-like policies.
The way people are now buying insurance is also triggering the price hike.
Chambers said travellers are buying much sooner these days, a contrast from the pre-coronavirus era when customers were waiting until the eleventh hour to purchase travel insurance. This means policies have a longer period to cover potential cancellations, which raises prices.
Cross added that government's lifting of travel bans has resulted in a spike in interest in travel coverage.
"Consumers are researching the options to understand more about the travel insurance cover and limitations," he told the Financial Times. "The whole market is having to readjust… Everyone is having to rework their risk models and look at more creative ways to give customers confidence to travel."