What will the travel insurance market look like post-lockdown? | Insurance Business UK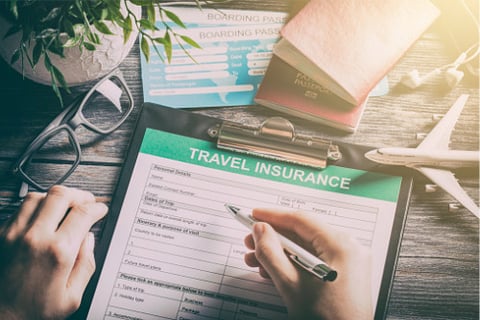 Though every area of the UK insurance industry has been impacted by the coronavirus (COVID-19) pandemic, the travel insurance industry has been hit especially hard. From an influx of claims and return premiums to minimal new business sales and falling retention rates due to the travel ban, the sector has been impacted in a myriad of ways, and the pressing issue is what the travel market will look like post-lockdown.
Read more: ABI reveals coronavirus-related travel insurance payouts estimate
The SunWorld Travel brand of DOA Underwriting is one of the largest travel providers to the UK broker market, with over 2,000 branches using its online travel facility and company director Matthew Oliver has seen first-hand how the travel insurance sector has been decimated by the coronavirus. The Association of British Insurers (ABI) has said that travel insurers are expected to pay out a record £275 million to their customers in cancellation claims, and restrictions on non-essential travel imposed by the UK Government has meant fewer holiday bookings and thus less requirement for cover. A survey from the International Air Transport Association (IATA) recently revealed that 60% of people have said they will wait two months before booking flights after the coronavirus is contained, while 40% have said they will wait at least six months.
"This covers the peak summer period," he noted. "It's too soon to know whether bargain holidays will encourage the public back to pre-pandemic travel levels. The unknown cost of flying will be a major factor in determining this, and the option of holidaying in the UK may become more attractive."
Oliver notes, however, that the travel insurance industry has responded to this unprecedented challenge with a united front. From handling a record numbers of claims, to extending single-trip durations for customers stranded abroad, to changing trip dates, the industry has shown flexibility, especially as these adaptions have been made in conjunction with providers rapidly implementing new working practices.
Some travel providers stopped selling new travel insurance policies when the Government first initiated the lockdown, but from Oliver and SunWorld Travel's perspective it was important that as long as customers are able to purchase a holiday, they should be also able to purchase travel insurance, rather than be left with no protection at all.
"It's extremely difficult to know what the travel market will look like post-lockdown because the picture is changing daily, and being reviewed daily, which will impact both the short-term and the long-term outcomes," Oliver said. "In the short-term, the travel industry will change significantly - holiday destinations will change from the norm, airports, airlines and cruise liners will all have to change, and travel insurance will have to adapt accordingly. In the long-term, we are hopeful that travel can return to normal, due to the possibility of vaccines becoming available in the future. But I see that being the only real way for travel to come back to normal – when we have that security in place."
There will be several challenges for the travel insurance sector as it attempts to return to business as usual and, at the forefront of these, will be the processing of claims within a good timeframe. Ensuring that all staff are safe, and feel safe to return to work will also be an essential consideration, as will evaluating the most significant impact that the pandemic has had on consumers' travel habits. Changes to the travel industry will directly impact the cover that travel insurers provide, and it will be necessary to continually review prices to keep travel insurance affordable.
"This event is one that will be remembered for decades to come, if not generations, and one that we will all take learnings from. I hope that [the pandemic] has highlighted the importance of travelling with travel insurance, and that this is the key message within our industry that will be remembered by the public," he said.
"The pandemic has certainly raised the profile of the travel insurance sector. It has already changed international travel and this will need to be reflected in the insurance products offered."