Insurtechs on personalisation in the insurance sector | Insurance Business UK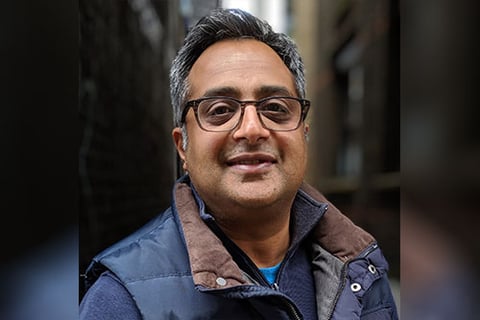 Given the increasing prevalence of insurtechs in the insurance distribution network and the changing role of digital transformation in this sector, more and more insurers are embracing new technologies to offer improved services to their customers. So, with new partnerships between insurers and technology providers emerging on a regular basis, the question arises – what makes for a successful partnership between these parties?
Read more: Charles Taylor Insurtech CEO on digital transformation
Insurance Business took the opportunity to discuss this question with two technology providers operating within the insurance space and to examine the likely impact of such relationships on the role of the broker.
London-based insurtech, Wrisk, which helps brands create and operate customised insurance products which can quickly be launched at scale, recently announced that RAC had become a strategic investor and is trialling a mileage-based car insurance product with the company.
Examining the relationship between insurers and technology companies, Wrisk CEO, Nimeshh Patel (pictured above), outlined how many insurers are struggling to undo the legacy architecture within their organisations. Insurtechs can help these organisations embrace new technologies and digital-first solutions which put the customer and not the product first, he said.
Patel detailed how Wrisk has created a legacy-free platform to support the personal lines of insurance with a single customer view. By leveraging this platform, he said, insurers can save "both time and the significant investment of creating and implementing brand new technologies." Such technologies are not only beneficial to the insurer, however - technology can help customers see insurance as a positive life choice and not as a grudge purchase.
Digital innovation is allowing the insurance sector to become more responsive and transparent in its interactions with the customer, he detailed, with the creation of tailored flexible insurance based on the needs and wants of the individual. This is required, he said, due to customers' changing demands from insurance and their expectations of ease, personalisation and flexibility.
It's a viewpoint that product director at Aquarium Software, Mark Colonnese (pictured below), appears to share.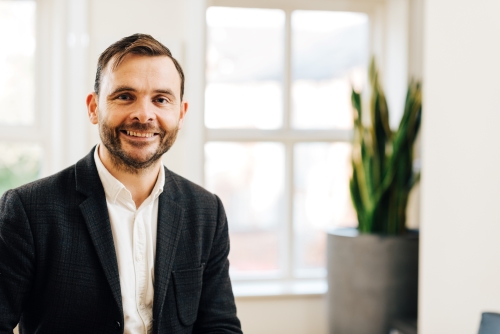 "It is becoming ever more critical to accurately tailor insurance products for the end customer and make it easy to purchase insurance policies that meet an individual's requirements," he said. "For end customers, it's transparency and simplicity that matter now just as much as cost."
Aquarium Software is a rapidly growing insurtech that works with some of the UK's leading insurers to provide customizable digital platforms and Colonnese outlined how personalisation can be implemented using a full range of integrated service components that deliver an end-to-end experience for customers.
The Aquarium digital platform, he highlighted, has made it easier for insurers to pre-screen customers and cut out avoidable paperwork and multiple calls to call centre agents, as well as making it easier to settle claims quickly.
Above all, however, the common theme insurtechs seem to be keen to solve is bridging the gap in consumer trust.
"The disconnect between what consumers want and what insurers are providing, coupled with a lack of transparency around how insurance quotes get calculated and claims paid, has led to mistrust," said Patel. "Partnering with insurtechs that can offer this experience to consumers will be key in helping incumbent insurance businesses offer innovative, consumer-first experiences."
Customers' behaviours are changing, Patel outlined, as are their expectations from service providers, and they want access to more information.
"Technology," he said, "is now enabling insurers, and companies offering insurance, to put the customer at the heart of everything they do."
While process automation will likely cause significant resistance to change, there is no room for brokers to be slow in embracing digital transformation, Patel said. Companies must focus on the opportunity that this new paradigm presents, such as improved and stronger customer relationships - companies which do not, he suggested, run the risk of falling out of touch with the growing demographic of their customer base which has come to expect digital-first, uncomplicated and personalised services.
"Those that don't embrace digital transformation will also miss out on the opportunities that digital innovation brings," he said, and these include "building trust in the sector and re-creating relationships between the consumer and the insurance sector to be positive and lasting."
Insurance providers looking to form a great partnership with a technology company must know what such a partnership entails and Colonnese outlined how "understanding the complex business needs of each provider and customising the digital journey to fulfil these is critical to building a great partnership between technology partner, provider and end-customer."
This may be simply transferring legacy systems across to digital, he said, enabling an insurer to quickly grow into new markets, or helping an insurance provider completely transform the insurance proposition to drive retention and attract new customers.
"In today's insurance market," Colonnese said, "insurtechs need to help insurers enable a highly competitive and seamless insurance experience for customers as well as delivering a profitable and risk-averse delivery model for insurers."
For Aquarium Software, he outlined, this has involved having dedicated project managers who are responsible for ensuring the quality and timeliness of service delivery to insurance customers as well as orchestrating the pipeline delivery of their specific business requirements using an agile methodology.
A successful relationship between these parties is a combination of several things, according to Patel. Firstly, he detailed, you need a shared vision of changing the customer experience and how to make insurance relevant for today's way of life. There also needs to be clear objectives to work towards, he said, detailing that it is beneficial to start with small objectives, "allowing time to learn how each other operates and to build good working relationships."
"Critically," Patel said, "the insurer needs to be comfortable in driving and sponsoring change within their organisation which may have been doing things in a certain way for decades. Both parties need to remember that a true spirit of collaboration will yield the best results - using expertise from both insurer and start-up to truly innovate."
Finally, to create a lasting partnership, he said, both parties need to embrace how each respective organisation works. The start-up must appreciate that decisions may take longer to make for the insurer, he outlined, and, in turn, the insurer needs to understand that a start-up likes to move quickly and to deliver in an agile way.