Kitsune Associates closes doors to new business | Insurance Business UK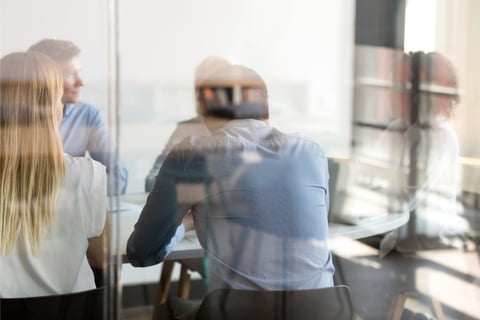 The affairs and assets of underwriting agency Kitsune Associates are now being managed by joint administrators Peter Kubik and Brian Johnson of UHY Hacker Young LLP.
"The joint administrators are continuing to trade the business to enable the existing policies to be run off," reads a statement on Kitsune's website. "Existing policies are not affected; however, no new business is being offered."
Clients with queries are advised to reach out to UHY Hacker Young's Aimee Mohsen.
Lifting the lid on the company's fate, managing director Trevor Bowers wrote on LinkedIn: "It is with sadness that I have to announce that Kitsune Associates will close its doors after our reinsurance renewal was declined at the end of October, leaving no alternative but to run off the portfolio and business.
"In these situations, it is always a time to reflect on what might have been, and I can honestly say that while the news is disappointing, I finish with no regrets."
Bowers went on to express his gratitude for everyone who had helped the managing general agent.
"I want to thank Brightside Group and Mark Cliff for giving us the original opportunity to build a business from scratch, an experience that I have learned so much from along the way," he said.
"To Chris McCann and XS Direct, thank you for taking us onboard and welcoming Kitsune into the fold. Although that did not end how we all hoped it would, I am grateful for the chance you took on me and my team."
Kitsune specialised in motor insurance product design, underwriting, and claims management. It began trading in 2019.
Bowers continued: "To Shane Lanigan and Beach Point Capital, thank you for believing in us and backing our go-forward plans. It is disappointing we did not get to move forward, but you stepped up strongly for us when we needed it most, which I appreciate.
"To Accredited, thank you for your support. I know the decision to stop will have been a difficult one, and I am respectful of the decision you have made in an incredibly difficult market."
He added: "To Ian Kerton and Rob Muirhead of Gallagher Re, we probably would not have got to year one of trading without your determination and skill in placing some very difficult programmes on our behalf. Thanks to you and your colleagues for that support."
The managing director also verbalised his appreciation for Kitsune's brokers and suppliers.
Bowers stated: "A huge thank you for sticking by us through some very tough times in a difficult market… We are disappointed for you all as much as ourselves that we could not quite make it, and without your generosity and support my team would not have even been able to get to a point where we gave ourselves every chance to move forward."
"Finally," he posted, "to my people, past and present, you have all been superstars. The level of skill, determination, and resilience you all showed, particularly in the last two years was nothing short of spectacular. I felt at times like you would run through brick walls for me and your teammates – something you rarely see.
"That was down to the feeling of family and sense of belonging that we all had and is something I will always cherish and feel incredibly thankful for. Thank you all for everything. You will all go onto better things; I am confident of that."
There has since been an outpouring of support for Bowers' camp on social media.