Lancashire Holdings posts H1 2022 results | Insurance Business UK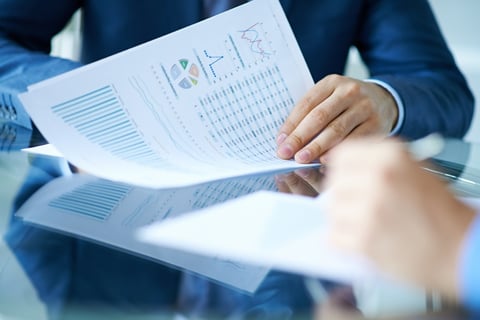 Bermuda-based Lancashire Holdings Limited (Lancashire) has become the latest insurer to reveal how its financial results fared in the six-month period ended June 30, 2022.
Among the highlights posted, the group revealed its GWP increased by 34.6% year-on-year to $938.1 million, from $697.2 million in H1 2021. Net premiums written soared to $622.6 million, up from $427.9 million last year. In addition, Lancashire continues to see attractive rate increases across several business lines with a renewal price index of 106%.
The group saw its underwriting profit rise to $164.5 million, up from $127.1 million last year, while its profit before tax for the period rang in at $78 million, up from $54.1 million in the prior year period. Meanwhile, its comprehensive income took a dip from a profit of $33.6 million in H1 2021 to a loss of $7.1 million in H1 2022.
Lancashire GWP growth across each of its segments is broken down in the table below:
Six months ended 30 June

Gross premiums written

2022

2021

Change

Change

RPI

$m

$m

$m

%

%

Property and casualty reinsurance

548.0

377.0

171.0

45.4

107

Property and casualty insurance

149.6

106.5

43.1

40.5

105

Aviation

58.3

58.4

(0.1)

(0.2)

106

Energy

115.4

107.6

7.8

7.2

103

Marine

66.8

47.7

19.1

40.0

106

Total

938.1

697.2

240.9

34.6

106
Commenting on the results, group CEO Alex Maloney emphasised the strong GWP growth and the rate increases it continues to see across multiple business lines.
In recent years, Lancashire has successfully diversified its underwriting portfolio, he said, and he is pleased it is registering strong performance from a number of the newer classes of business as well as those in which it is more experienced. This has resulted in a strong underwriting performance with profit before tax at $78 million and its combined ratio at 78.2%.
Touching on the Ukraine conflict, Maloney noted that the group previously gave a range of $20 million to $30 million for potential incurred losses within Ukraine, however, its ultimate net losses incurred within Ukraine since the start of the conflict are towards the lower end of this initial range at $22.0 million (excluding the impact of reinstatement premiums).
"We continue to closely monitor our exposure with regards to Russia, which remains a complex and fluid situation," he said. "We believe that any potential losses would be within our risk tolerances, and would not impact our strategy or our ability to deliver on our ambitious growth plans."
Looking to the year ahead, he said that despite broader macro-economic issues, Lancashire believes that the strong rate environment across many of its products is the best it has seen in more than a decade and will continue through H2 2022 and into 2023.
"As always," he said, "I would like to thank all our colleagues for their hard work and commitment and our brokers, clients and shareholders for their continued support."
Internally, the group has made a swathe of senior underwriting appointments, promoting from within its existing teams. Lancashire has always attracted some of the best people in the industry, Maloney said, and will look to continue to develop those individuals and give them new opportunities to thrive.
It's a statement solidified by the news earlier today of Lancashire's appointment of John (Jack) Gressier as a non-executive director, with effect from July 26, 2022. Gressier has over 30 years of insurance experience and has worked in senior roles with a number of firms including BPC Underwriting Agencies, Charman Underwriting Agencies, the ACE group, and AXIS Capital Holdings.
Gressier was welcomed by Lancashire's chairman Peter Clarke, who said: "We are very pleased to welcome Jack to the Lancashire Group as a non-executive director. Jack has longstanding and deep experience as an underwriter, senior executive and director within the London and international insurance industry.
"His extensive insurance experience will bring additional expertise to the Lancashire board. Jack will also serve as a member on both our underwriting & underwriting risk committee and the remuneration committee."