LIIBA issues principles for post-COVID trading | Insurance Business UK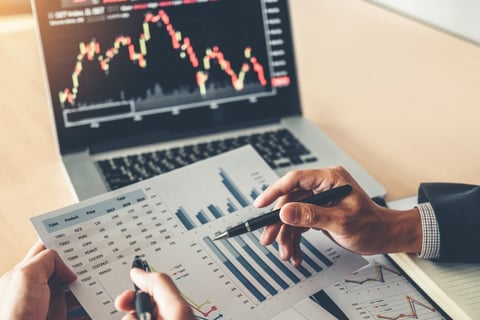 The London & International Insurance Brokers' Association (LIIBA) has published 10 key design principles that seek to guide the London insurance market's return to physical trading.
The principles, which were unveiled at the association's annual general meeting, outline practices that it believes should end with the return to the workplace and those that should be maintained.
According to LIIBA, the market should discontinue the long queues for brokers at Lloyd's for simple policy endorsements, dress codes, as well as insistence on being full-time in the office. However, some version of the physical Lloyd's room should also be retained, providing a space where complex negotiations and 'serendipitous' meetings can take place.
"Our board has been engaged in a lengthy discussion about how we can return to a physical trading environment that preserves London's unique offerings without losing the efficiency gains the pandemic has accelerated," said Christopher Croft, LIIBA chief executive. "We distilled the output from this debate into 10 key design principles. We will use these principles as the basis for conversations with colleagues at the LMA, IUA, Lloyd's and the LMG. We envisage a world where face-to-face meetings continue to be at the core of how London distinguishes itself from the competition, albeit in a more flexible environment with slightly less focus on EC3."
The principles were published alongside LIIBA's annual report, which detailed the impact of the pandemic on the organisation and its members. Aside from supporting its members during the crisis, LIIBA said that it has helped address a number of other challenging issues last year, including helping members deliver their Brexit solutions, representing its members in discussions relating to the Future at Lloyd's proposals and contributing to both national and international regulatory debates.
LIIBA's objectives for 2021 include:
Working with HM Treasury and the Treasury Select Committee on the evolution of UK financial services regulation.
Opposing further increases in Insurance Premium Tax.
Helping members develop a more inclusive culture while ensuring increasingly diverse membership of LIIBA's own board and committees.
"LIIBA's mission is to ensure that London remains a critical hub for global insurance business," said its chairman Richard Dudley. "We will do this by ensuring a competitive, efficient and professional business environment – all underpinned through constructive governmental and regulatory relationships and a proactive role in market modernisation."