Many insurance professionals expect remote work post-pandemic – report | Insurance Business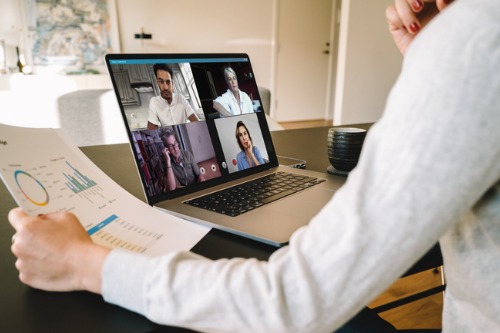 The COVID-19 pandemic may have forced most into remote working conditions, but a recent social media survey conducted by the Chartered Insurance Institute (CII) found that many insurance professionals want to continue working from their homes.
Half of the 3,902 CII members surveyed expect to work remotely two to three days a week once the government's lockdown orders ease. Meanwhile, one in five respondents also said that they expect to spend the bulk of their week in the office, and no more than one day a week working remotely once they are safely able to do so. Another one in five respondents stated that once the government guidance to work from home changes, they still intend to stay away from the office for the bulk of the working week, while spending at least three to four days a week remotely – with only two days to report physically in an office.
Only one in 10 respondents said they want to fully return to their offices five days a week once the government guidance changes.
Current government guidance advises all office workers should currently work from home if they can. The guidance will remain in place until at least step four of the government's roadmap, scheduled for no earlier than June 21.
"The virus broke through cultural and technological barriers that prevented greater remote working in the past. The results of this survey show the limitations and benefits of remote working have been made clear by the COVID-19 pandemic," said Chartered Insurance Institute chief membership officer Keith Richards. "Clearly one size does not fit all when it comes to identifying how insurance professionals wish to work once government guidance on working from home changes."
Commenting on the survey, Richards added that there is "clearly an appetite for greater remote working to persist post pandemic."
"Insurance professionals must now figure out what works best remotely and what tasks require personal interaction in order to deliver the best outcomes for consumers."