Markerstudy Group reveals how its acquisition of Brightside came about | Insurance Business UK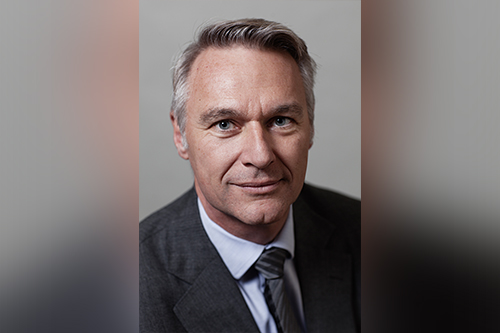 Who says that opportunity never knocks twice? Certainly not the team at Markerstudy Group which recently announced its acquisition of Brightside Group, its second shot at purchasing the business after it was pipped to the post in 2013 by private equity investor AnaCap Financial Partners. Speaking with Insurance Business, Gary Humphreys (pictured), group underwriting director at Markerstudy, noted that it was rewarding to have had this second chance at bringing Brightside on board.
Read more: Markerstudy reveals purchase of Brightside Group
"It has been a busy few months," he said, "with the Co-Op underwriting business deal completed just before Christmas and our announcement at the beginning of February that Pollen Group is taking an interest in Markerstudy Group. And Brightside is our first acquisition with Pollen Street behind us, and though we haven't completed regulatory approval yet, they have been well involved in the discussions that we've had and are very supportive of the acquisition."
The group originally got to know Brightside by underwriting business through them, he said, as they were one of Markerstudy's big partner brokers. What made the deal the right fit for the business, he explained, was how the great blend of synergies it represented was matched by the variety of new opportunities available. Humphreys noted that Brightside trades in a lot of the markets that the group is interested in but also has some unique distribution deals away from the traditional aggregator sites, which also made for an attractive proposition. About 40% of its book is SME-based as well, he said, which represents an interesting diversification for Markerstudy.
"And for them, I think they liked the speed that we move at and our decision-making process," he said. "It's fair to say we weren't the first ones into the bidding process, but we moved at pace and got the exchange done ahead of anybody else, and I think they were impressed with that. And Brendan (McCafferty, Brightside Group CEO) is a well-known figure in the market and will be a strong addition to our management team."
The acquisition and retention of strong talent have long been key focus areas for Markerstudy and Humphreys noted that Brightside's other location in Bristol represents a good area for such talent. Looking at this staff piece, he highlighted that one of the hardest things about completing deals during the COVID-19 lockdown has been the lack of face-to-face interaction possible. There is a tinge of sadness associated with not being able to go out to the sites and introduce everybody to the Markerstudy team.
Read more: Revealed – how giant Markerstudy-Co-op deal came about
Meeting everyone on a giant conference call just isn't the same, he said, and he is looking forward to lockdown lifting enough that he and his team can go out to these new locations and meet their new team members. Keeping people happy and engaged has been a core focus for the group over the last year, and something Humphreys feels has been done well, though he noted there is no substitute for being out and about, and that it will be good when the business can start to explore flexible working patterns with its people when the pandemic is over.
He emphasised that organic growth is always an essential part of Markerstudy's annual plan and that this year will be no different. This growth was more difficult last year due to the pandemic and lockdown, he said, and the group was not able to achieve the level of organic growth it had hoped for. However, when Q1 is out of the way and life has moved at least partially back to normal, the business will be looking to improve upon that again.
Markerstudy is keen to grow by acquisition as well, he said, and its recent purchases reveal that the buy and build strategy it deploys is proving attractive to insurance businesses looking to take their next step. What is encouraging these businesses to explore what Markerstudy can offer them is that the group has a good track record when it comes to the businesses it has acquired, in terms of keeping the elements of them that work best and fixing the parts that don't.
"And I think it's fair to say that when people take references from the business that we've bought, there's always good feedback about the integration process and the culture within Markerstudy," he said.
Markerstudy's two significant acquisitions in the last several months are just a taster of the appetite that it has for further growth, he added, noting that the Co-op underwriting transaction took up quite a bit of time, which meant a period of around two years without dealmaking. Now the business has plenty of pent-up frustration to go out and make more acquisitions, and he is excited about the growth trajectory ahead.