Marsh & McLennan's income falls in Q2 | Insurance Business UK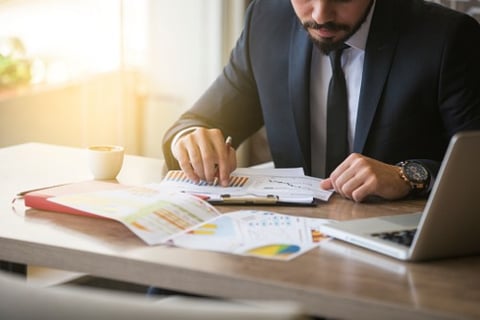 Marsh & McLennan Companies (MMC), whose purchase of Jardine Lloyd Thompson Group (JLT) was finalised in April, has released its financial results for the second quarter of 2019.
The group's latest consolidated statements of income include, for the first time, JLT's results of operations for the three months ended June 30. And it looks like MMC – the name behind Marsh, Guy Carpenter, Mercer, and Oliver Wyman – has taken a hit.
While revenue grew from 2018's US$3.7 billion (around £3 billion) to US$4.3 billion (£3.5 billion) this time around, other key metrics posted a decline. Here are MMC's numbers for Q2:
Operating income – US$680 million (£559.5 million), down from US$691 million (£568.6 million) in the same period in 2018
Investment income – US$8 million (£6.6 million), down from US$28 million (£23 million)
Income before income taxes – US$550 million (£452.6 million), down from US$719 million (£591.6 million)
Net income before non-controlling interests – US$344 million (£283.1 million), down from US$536 million (£441 million)
Net income attributable to the company – US$332 million (£273.2 million), down from US$531 million (£436.9 million)
MMC president and chief executive Dan Glaser, however, isn't fazed.
Commenting on the results, Glaser said: "We are pleased with our second quarter results, which include Jardine Lloyd Thompson for the first time. We generated solid growth in underlying revenue and adjusted EPS (earnings per share) while welcoming 10,000 new colleagues.
"In the quarter, consolidated underlying revenue grew 4%, adjusted operating income rose 19% to US$894 million, adjusted EPS grew 7% to $1.18, and our overall adjusted margin expanded 150 basis points. We are tracking well against our plans and are excited about the long-term growth prospects for our combined firm."
As part of the mega merger, existing JLT debt of approximately US$1 billion was assumed by MMC. It repaid the British insurance brokerage's US$450 million revolving credit facility with proceeds from 2019 debt issuances, while the remaining US$550 million of senior notes assumed was refinanced in the quarter using cash on hand and an incremental US$300 million one-year term loan.
According to MMC, the Q2 results took into account costs related to the JLT acquisition of US$150 million. The amount consists of costs to close the transaction and related debt refinancing. In addition, restructuring and integration costs in the quarter stood at US$98 million.