MCE Insurance makes strides towards gender parity | Insurance Business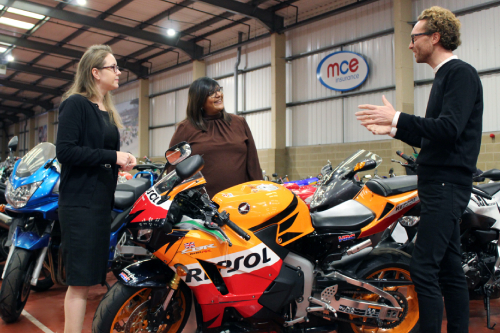 Motorbike specialist insurer MCE Insurance is making no secret about its ambition to enhance gender parity in its business – and it has made strides towards this goal with a double appointment.
Two key figures have been promoted at the firm. Firstly, Malgorzata Zakrzewska, currently head of finance, is moving into the role of company secretary. She joined the firm back in 2006 in a customer service assistance role, and has rapidly moved through the ranks holding a series of finance roles. Now, in her new role, Zakrzewska will manage and maintain all levels of corporate governance within the firm, as well as overseeing the administration of the company and ensuring it complies with statutory and regulatory requirements. In addition, she will retain her responsibilities as head of finance.
"Malgorzata brings a huge amount of experience and expertise to this role," said MCE CEO Julian Edwards. "As we expand our offering and embark on the next stage of our growth strategy, the role of company secretary becomes ever more important.
"Malgorzata will play an essential role in facilitating the smooth running of our board-level operations as we take the next steps in our expansion plans. I am delighted she has accepted this responsibility."
Meanwhile, Dee Modha, executive assistant to the CEO, has been promoted to the leadership team on the back of 12 years with the business that originally saw her join as a sales advisor.
"Dee has been a great asset to MCE over the years and the breadth of roles she has had in that time means she knows our business inside out and will be a very strong addition to the leadership team," added Edwards.
"The progression of both Dee and Malgorzata is testament to their talent and determination to progress but also to MCE's ability to attract talent, develop and progress our people."
The moves, the firm states, further its commitment to gender parity having reported a zero gender pay gap earlier in 2020.