Mental health and insurance – the time to act is now | Insurance Business UK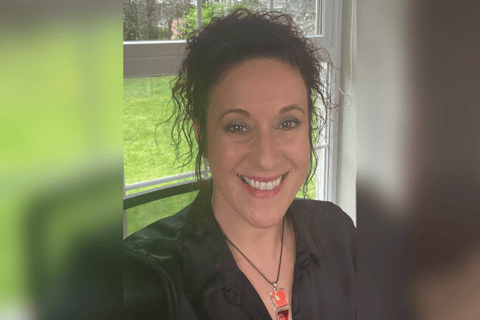 One in four adults experiences at least one diagnosable mental health problem in any given year. Mental health problems represent the largest single cause of disability in the UK. In England alone, 4,912 people took their own life in 2020.
These statistics from the NHS and the Samaritans paint an alarming view of the current state of mental health and wellbeing concerns, one thrown into sobering relief by Sharon Brown (pictured above), MD of Harbour Underwriting, during Monday's panel discussion on mental health at the Women in Insurance conference when she noted that her journey to the conference was delayed due to a tragic incident on the railroad.
"I think that really does go to show why these discussions are so important because it could have been any one of us at that point," she stated during the panel discussion. "It really tells me that these discussions are absolutely paramount, and we should have them as often as we can. We've gone through a pandemic, and I know people are going, 'oh, let's not talk about the pandemic anymore'. But we have to because this is a global, shared experience [though] what we've all been through has been very different."
Read more: Mental wellbeing at work – the four key structures
The uniqueness of everybody's experiences is what makes it so imperative to take the time out to listen to each other and try to understand what other people have been through. Brown noted that she previously worked in the rehabilitation and the mental health industry and has seen the impact that major events – whether that's on an international scale like 9/11 or more local, such as a train derailment – have on people.
Following such events, there are structured rehabilitation programmes established to help people deal with post-traumatic stress or other reverberations from the suffering they've endured. But given the global scale and reach of COVID, it hasn't been possible to put that kind of structured rehabilitation programme in place for everyone impacted, she said, and so everybody has had to turn to each other.
"I think, at the moment, it is really hard to identify those people that are struggling from mental ill-health issues as we're hidden behind the screen," she said. "When you're in the office and you're meeting at the water cooler, you get some sense of how a person is feeling, you get some sense of their mannerisms and about how they're reacting with each other. What you don't get behind the screen is as much of a sense of that. I think it's so important at the moment with this really different way of working, and as we're transitioning into a different way of working, to be able to adapt to that and find out exactly what it is that we can do to help."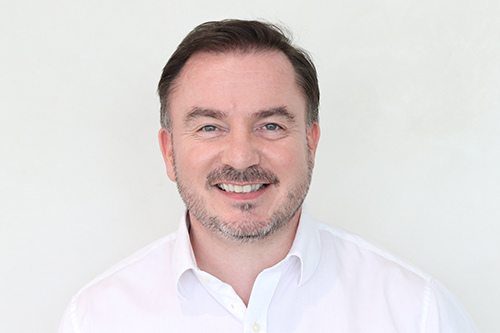 Touching on how COVID has accentuated the need for leaders across the insurance spectrum to reflect on mental health, Steve Collinson (pictured above) head of HR at Zurich UK noted that right now the insurance industry is seeing a "very stark demonstration" of why this is necessary. Everybody is talking about mental health far more both inside and outside of work, he said, and he firmly believes that the dialogue around this complex and sensitive topic has moved.
Read more: Zurich's Steve Collinson discusses inclusivity in the insurance sector
"There is still a long way to go," he said, "but the dialogue has moved over the last few years. I think people are more comfortable at times talking about their mental health and well-being. And therefore, we have to have strategies in place to either help people to become more resilient, or to catch them when they fall."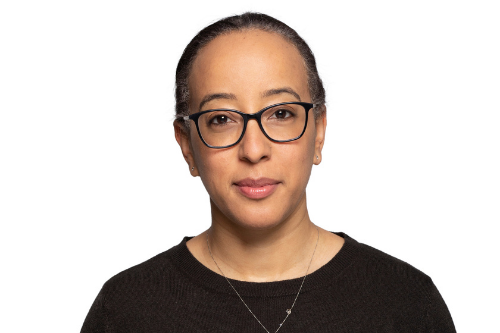 Natalie Graham, head of claims at Mosaic Insurance, who recently shared her unique DEI journey with Insurance Business, added to this, highlighting that one of the key takeaways when it comes to successfully implementing mental health structures is accepting that it can be incredibly hard to recognise when somebody is struggling. Some people simply do not show any visible signs that they are facing mental health challenges, she said, and it's so important for everybody to be aware that this is the case.
Graham shared that a few years ago she started suffering from acute generalised anxiety disorder. Her family saw it and recognised it before she did, she said, but at work, nobody had a clue. Eventually, she reached a point where she needed to seek help and, after she did, she started talking to people at work about her experiences.
"And without fail, every single person said, 'I would not have had a clue'," she said. "And it isn't because they weren't looking for the signs, it's because I wasn't showing any. I was actually investing all of my energy in performing my job well, which I continued to do. And then I would come home, and then I just didn't have any emotional capacity to deal with anything else. So, I think that while we are looking for the signs, it's also really important to recognise that somebody that looks completely well and shows no changes to their behaviour might still be struggling."