Metal theft on the rise in UK churches – Ecclesiastical | Insurance Business UK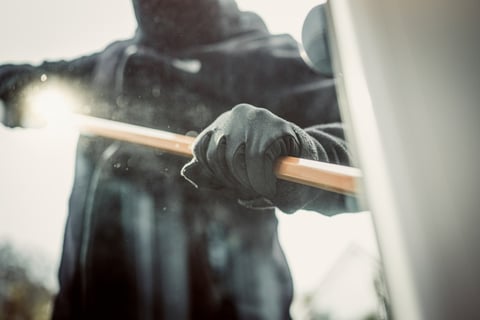 Metal theft incidents in UK churches may have dropped during the COVID-19 pandemic, but Ecclesiastical Insurance has issued a release which warns that criminal activity could rise again over the coming months as restrictions ease.
According to the insurer, the UK's churches are popular targets for thieves due to having large amounts of metal such as lead and copper – two materials that are in high demand due to increases in metal prices. Ecclesiastical also reported that several churches have already reported theft in the first quarter of 2022.
"The last two years has seen a drop in claims, but we believe that the UK-wide lockdowns have played a part in this," said Ecclesiastical Insurance risk management director Jo Whyman.
"There is a risk that the continuing economic downturn in the UK and high value of scrap metal could see an increase in theft of metal from historical buildings such as churches, which is why it is vital that they take steps to protect their premises from unscrupulous offenders."
With metal theft slowly on the rise, law enforcement has also stepped up on cracking down on criminals. Ecclesiastical mentioned that a criminal gang was prosecuted last year for its involvement in a series of theft incidents in Lincolnshire, Leicestershire, Wiltshire and Yorkshire. In a previous warning, Ecclesiastical reported that the group had targeted centuries old and Grade I-listed heritage buildings between 2018 and 2020.
Read more: Ecclesiastical issues protection warning to churches
Another gang is currently awaiting trial, the insurer noted.
But even as police and officials move to apprehend thieves and discourage further stealing, Ecclesiastical has urged churches to take a more proactive stance to prevent theft – starting with reviewing their security arrangements. Even installing something as simple as additional lights can deter would-be thieves, but the specialist insurer has recommended that churches also consider things such as security lights, roof alarms, anti-climb paint, and CCTV can prevent buildings from looking like easy targets to criminals.
Ecclesiastical pointed out that for some churches and heritage properties that were victims of theft, they have replaced stolen materials for alternatives such as stainless steel, which is less attractive to thieves.
"Theft of metal can have a devastating impact on churches and heritage buildings. Aside from the cost of replacing the metal, further damage can happen as a result of exposure to the elements which can cost thousands of pounds," said Whyman, who also suggested that churches can visit Ecclesiastical's website for more guidance on how to prevent metal theft.