MGAs – what are their biggest challenges and opportunities? | Insurance Business UK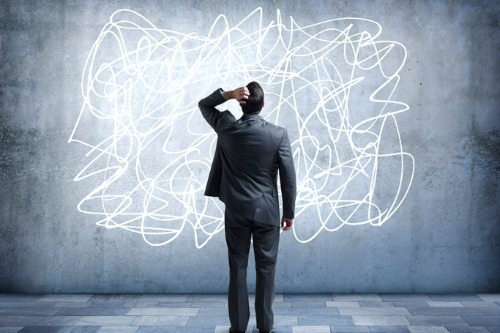 Who better to take the temperature of the MGA market than those navigating the challenges and opportunities facing the sector? And where better to do so than at the Managing General Agents' Association (MGAA)'s 2021 conference?
Read more: What's happening in the MGA market?
A common theme emerging from the insurance professionals interviewed by Insurance Business UK during the event is the challenge of attracting and retaining new capacity. Chris Bell, account executive at Brunel Wholesale, Jim Campbell, COO at Covernet, and Paul Dooley, divisional marketing and communications officer, and UK commercial director at Great American International Insurance (UK), corroborated this concern. Dooley noted that, primarily due to the issues surrounding COVID-19 and some of the high-profile business interruption cases, several insurers are starting to review capacity availability.
CEO of the MGAA Michael Keating highlighted that this has been the core challenge for the sector for the last two to three years now and that, in a hard market cycle, insurers will have less tolerance when it comes to maintaining the capacity of underperforming MGAs.
"In a soft market, where insurers and rates are depressed, insurers have a far wider tolerance, because they don't want to lose those large chunks of premium," he said. "So, the [number one] key for our members is to ensure that they are relentlessly looking at their underlying performance, and number two, that they ensure they're consistently providing value to their capacity partners. And thirdly, through that, that they always maintain a very open and transparent dialogue so they can head off any issues before those issues arise."
Read more: The capacity challenge – a silver lining for MGAs?
Campbell noted that, in addition to the competition for capacity, a critical challenge facing the MGAs that the Covernet team is working with is the changing regulatory environment, as regulatory oversight increases. Depending on what business lines they're in, he said, there has also been a real squeeze from the introduction of technology driving prices down. So, it's difficult for MGAs to show their value against direct offerings, where insurers can sell direct and through their own channels.
"From our technology provider perspective," said Robert Jeffery, founder and CEO of Evari, "digitisation, and how they can keep up with putting products in front of their clients and tapping new distribution channels is one of the biggest challenges that [those in the MGA market] face. And certainly, we see it as a huge opportunity for MGAs going forward."
Given the array of challenges and opportunities facing MGAs, it seems fitting to evaluate the biggest advantages that brokers can avail of when working alongside them. There's a variety of areas to which this applies, Keating said, and first and foremost is the niche and specialty nature of the products that MGAs provide. MGAs offer real expertise in a range of business lines and they provide a real solution for customers who might otherwise have a challenge obtaining insurance.
MGAs have the capacity to show a real depth and breadth of expertise, in terms of delivering products, he said, which is something that brokers find extremely attractive when it comes to working with them, particularly when it comes to placing more difficult or specialist types of risks.
"The MGAs provide the specialty," Campbell said. "They're the ones that know the niche areas so well. And many of the MGAs we're lucky to work with, are very innovative in how they approach business lines. They look for ways to service their brokers better, they look for solutions to ensure that brokers get a quicker response from using new technology. It's that personal service that an MGA provides, and that understanding of the risk."
Keating also highlighted the ability of MGAs to respond quickly both in terms of their level of service and their ability to pivot to address market challenges, as seen during the pandemic. MGAs were extremely successful during the pandemic because they moved almost seamlessly, he said, often without any hiccup in their service to brokers. And brokers flocked to MGAs because insurers by nature are big tankers that take a lot longer to turn around while the MGAs carried on, albeit not exactly as they were, being there for brokers when they needed them most.
"I think an MGA is basically an extension of an insurer," Dooley said. "And most of the MGAs that I have been dealing with would represent themselves as delivering outstanding service, as having delegated underwriting authority, as having claims control and manuscript wordings. [That] allows the brokers to access a product and a level of service that they may not otherwise be able to get their hands on, as well as specialist expertise."