New Collinson head of insurance on customer centricity | Insurance Business UK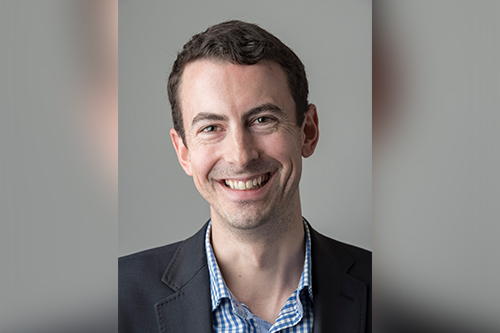 As the new head of insurance for insurance and assistance provider Collinson, Lawrence Watts (pictured) will be responsible for driving its ongoing strategy to deliver a customer-centric approach across product design, delivery and service provision. Speaking with Insurance Business, Watts discussed his background to date and the changing relationships insurers and brokers must foster with their clients.
Read more: Collinson appoints insurance head
Watts first became involved in insurance in 2001 when he joined AXA's graduate scheme and worked across a broad range of channels, from procurement, to relationship management, to business development roles in both personal and commercial lines. It was during this time, he said, that he realised that his key strengths lay in customer-facing responsibilities - so he went on to work in commercial roles which allowed him to focus on building strong client relationships.
This focus on relationship building has proven invaluable as Watts outlined the increased requirement over the last few years for insurance providers to engage more proactively with their end customers. This, he said, is a challenge and an opportunity which the insurance component of Collinson has embraced by working with other elements of the business that have experience in building customer-centric solutions.
"The insurance industry keeps changing and evolving in response to market and customer demands," he said, "and being at the forefront of those changes, working with clients and my team to anticipate how we can best meet them, is an exciting opportunity that ensures no day is ever the same."
This customer-centricity has become more essential than ever before in the insurance sector, Watts said, and is being driven by the customers themselves. Citing research recently carried out by Collinson, he outlined how 63% of customers surveyed were open to more communication from their insurance provider, and 73% were interested in receiving targeted product and benefits recommendations.
The overall findings of this research, he said, mean that not only are customers interested in more relevant communications from their insurers but also that insurers are sitting on a trove of unmined data that could help them tailor their products and communications.
"Ultimately," he said, "putting the end customer at the centre of the business builds greater loyalty and retention, and drives greater business opportunities, and the insurance sector is looking to capitalise on this."
The challenge for brokers looking to adapt to the changing requirements for flexibility in the insurance sector, Watts said, is not dissimilar to those facing the sector as a whole. There is, he identified, a need for brokers to ensure that their appeal goes beyond basic requirements and focuses on delivering a unique, consultative and high-value experience to their customers.
"[Brokers] too can benefit from thinking more broadly about the level of customer engagement they drive outside of the purchase and renewal cycle and creating compelling reasons for customers to stay and extend the number of products and services purchased via a particular intermediary," he said.
The greatest challenge facing brokers, he believes, is also their greatest opportunity – meeting customer expectations around service and communications. As consumers become more informed, they expect an enhanced level of service and a more individualised experience, Watts said, and building customer engagement will be key. He can see a role for Collinson's loyalty division in supporting this sector as brokers rethink how they interact with customers.
In addition, he added that he is proud to lead Collinson's insurance division through such an exciting time. The insurance market as it stands today, he highlighted, is highly competitive and brands are struggling to differentiate themselves to their customers.
"Without differentiators," he said, "brands are being forced to keep prices low to stay in the game, which is ultimately unsustainable. They will, therefore, have to look to alternative solutions to differentiate themselves, and the biggest challenge and opportunity they face is building retention and loyalty with existing customers through a strong customer experience."
With his long-standing comprehension of the need for great client relationships, Watts highlighted the value of his team who are eager to work together to find new ways of doing things.
"Coupled with Collinson's genuine ability to differentiate its offer to its partners and customers," he said, "this represents a real point of difference in the insurance sector and opens up significant opportunities, which I'm looking forward to exploring."