New legal symposiums to educate brokers on coverage | Insurance Business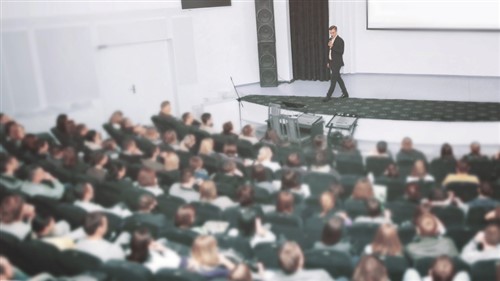 Insurance and law: two very complex and expansive subject matters. When combined, being an expert in both seems almost impossible.
So for brokers, it may seem hard to get their heads around some of the legal issues that come up for their clients, and how best help when it needs to be referred on.
That is why so many law firms and insurance companies run education programs for brokers, to help them along the way and promote better understanding.
Fenchurch Law is one of the latest to do a big push on education. The firm has already held symposiums in two cities, London and Birmingham, and is now going to Leeds, Manchester, Bristol and Belfast.
One major issue that brokers need to know about, according to managing partner David Pryce, is combustible cladding.
"One theme that is going to be coming out increasingly in the symposiums we're doing later in the year is insurance issues to do with the replacement of combustible cladding," he said.
"It's an important issue for so many different people on different sides of the insurance market. This is all to do with the problems that have become generally known with cladding following the Grenfell Tower tragedy."
The cladding issue covers a number of different types of insurance.
"It hits the insurance market in a number of different ways, you've got latent defect policies, which in our view respond to the cost of replacing cladding," Pryce explained.
"Then you've got professional indemnity policies, which respond to claims which are made against architects, contractors, if they're being sued in relation to the cost of having to replace the cladding. So, we'll be doing a session on the insurance issues relating to combustible cladding."
There are a number of other topics being covered, however.
"We are a team that deals with insurance coverage disputes exclusively," Pryce said. "The four different areas that we deliver symposiums on are the different practice areas we've got in the firm.
"So, we've got construction risk, professional risk, property risk and then financial and commercial risk which covers a variety of other commercial insurance aspects such as cyber, D&O, warranty and indemnity."
The aim of the symposiums is to provide practical advice to brokers so that when clients do have coverage issues, brokers can have an improved understanding and work with law firms in a better way. Pryce sees Fenchurch Law and brokers as partners in helping clients, which is they are holding these events.
"With the symposiums what we're aiming to do is not to cover areas that the brokers would be already being trained on from the insurer side firms," he explained.
"The difference that we provide to brokers is that we are giving a perspective of the policyholder and broker perspective.
"Our work is done shoulder to shoulder with the insurance broker because we see the insurance broker as being the policyholder's best friend. So, when we're talking to a room full of insurance brokers, we're talking to people we regard as allies in helping to get the best outcome for the policyholder."
And, as Pryce stresses, it's all about ensuring that brokers come away from the talks having real skills and advice that can be put into practice straight away.
"It's very practical. It's learning about things that will help them to help their clients," he said. "That's the real focus. Because as a firm, we exist to help policyholders.
"Almost all of our work involves insurance brokers. Our aim since we started in 2010 was to be the go-to firm for insurance brokers when they've got clients who have coverage disputes."