Nexus continues acquisition spree, announces fresh capital | Insurance Business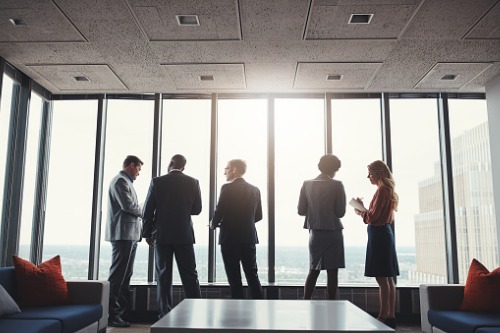 Nexus Group is on a roll, indeed, announcing not only its second swoop this week but also a successful capital raise to the tune of £16 million.
First off, the specialty managing general agent (MGA) has bolstered its financial and professional lines (FinPro) proposition by snapping up London-based warranty and indemnity intermediary Capital Risks MGA Limited (CRML). The transaction amount was not disclosed.
Launched by chief executive Nathan Sewell and chief operating officer Jason Edwards in 2017 to provide transaction liability insurance for small- and medium-sized deals, CRML will eventually be rebranded to be known as Nexus Transactional Risks.
Sewell will remain as a non-executive director while underwriting director Angus Ogg and associate underwriter Richard Mills are moving into Nexus's headquarters in London.
"We are delighted with the acquisition by Nexus which will bring new opportunities to CRML and will increase our scope in terms of capacity and geography," commented Ogg. "We are very much looking forward to the next stage of development, growing our team and working with the like-minded individuals at Nexus."
Read more: Nexus Group acquires Credit & Business Finance Ltd
Nexus founder and group CEO Colin Thompson, who will also be part of the CRML board, stated: "This is an excellent opportunity for Nexus to further diversify into a growing product area with traditionally high barriers to entry through the acquisition of an MGA with highly attractive underwriting margins.
"Focussing on small- and medium-sized deals, CRML is a complementary fit with our existing FinPro book, which was the first class we launched in 2008 and now produces gross written premium of £50 million."
According to the group chief executive, they see several cross-selling opportunities across Nexus's FinPro client base.
Meanwhile the group's second fundraising exercise – which consisted of a £2 million revolving credit facility from shareholder B.P. Marsh & Partners Plc plus £14 million from undisclosed sources – will allow Nexus to sustain its M&A (mergers and acquisitions) activity.
"The acquisition of CRML marks our 15th transaction and our second in a week where we also acquired trade credit broker Credit & Business Finance Ltd and launched Xenia Broking Group Ltd," noted Thompson. "This is an exciting time for Nexus and the completion of our second capital raising process means we will be able to continue on the dynamic growth strategy we are currently enjoying."