On the path to sunlit uplands, but more road to travel | Insurance Business UK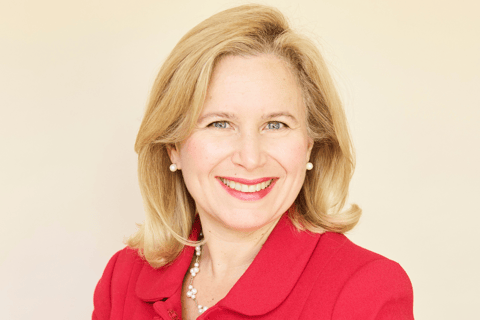 By Melissa Collett (pictured), professional standards director for the Chartered Insurance Institute (CII)
Four weeks on from the Dive In Festival in September, I've been reflecting on the progress made around diversity in different areas of my professional life.
The festival provided a forum where we could discuss the recent FCA policy statement on board diversity, which brought into sharp focus the current under-representation of women at the top of organisations across the financial sector.
Many groups and initiatives like 25x25, the Women in Finance Charter and CII's Insuring Women's Futures campaign have done great work to raise awareness and drive change. These groups have done a lot of heavy lifting already, but it says so much about how much further we still have to travel that the regulator has been compelled to take action.
Let's make no mistake, things have changed since I started my career 25 years ago, when I used to be one of the only women speaking at an insurance conference or on a judging panel.
It feels like panels and conferences are much more diverse now, organisers pay attention to the need for diversity and there are events like the Women in Insurance Awards that I recently presented at, to redress the balance and highlight women's achievements.
Read more: The CII's professional standards director on driving ethical behaviour
And the sector has benefitted from high-profile women CEOs in insurance, like Amanda Blanc at Aviva and Julie Page at Aon, and of course, we had until recently Dame Inga Beale at Lloyd's, its first female CEO in its 300+ year history. These women are role models for a whole new swathe of female leaders in waiting as well as the next generation.
I'm delighted that I can personally see the change in my daily work at the CII too. There is a fairly healthy balance of women Presidents of local institutes, and when I first joined as Executive Director for Professional Standards, we had a female President and a female CEO at the same time as a female President of PFS. Now we have a female Chair.
However, there is still opposition to women in leadership roles. I've heard stories of pushback and challenges women have faced. A recent example is the sexist comments made to Amanda Blanc at the Aviva AGM. This sort of behaviour is shocking in 2022, the offenders stuck in another age while most recognise the rich benefits brought through diversity. Shame on them, but we know they don't speak for the broader profession, or the next generation.
One of the best aspects of my role at the CII is being able to speak to groups of young professionals and women's groups about how to progress their careers and I love the opportunity to motivate people to achieve their career goals.
The CII recently hosted the latest entrants to its New Generation programme for 2023, whom we hope will be the insurance leaders of the future. I was delighted to speak to them about the importance of professional standards. The atmosphere at these events is buzzing and it really is great to see so much enthusiasm about learning and developing their career.
During lockdown when there was no opportunity to speak in person to these groups, I decided to channel my energies into writing a book about women in leadership instead, as a personal project. By happy coincidence, a photographer I knew was working on a series of photos of women in business called 'Female Determination' and I thought this was a great opportunity to bring our ideas together and pair the photos with interviews of inspiring women.
At a time when we were locked down and couldn't go out much, I spent my spare time at home working on this book and I'm pleased to say that 'Female Determination' was published over the summer with a launch event in July at the Barbican Library.
The subtitle of the book is 'inspirational women who forge their own paths' and if I can inspire at least one other woman to pursue her goals despite adversity, then I'd be happy. What's driving me is a desire to inspire and be a good role model for my daughter – one of the next generation of women – so she can achieve her goals in life without being held back in any way by gender.
Women are still under-represented in so many sectors – for instance, in the City of London, less than 30% of the members of the Common Council are women. I am determined to redress the balance of power for women and that's one of the reasons I'm standing as a candidate for Common Councillor. Perhaps unsurprisingly, I'm standing against four men! I hope that other women are inspired to take this step in the future in order to end gender inequality and make our society more balanced and inclusive.
Melissa Collett is the professional standards director for the Chartered Insurance Institute. She is standing as an independent candidate for Common Councillor in Bridge Ward (where the CII is based) in the by-election on November 03.