PartnerRe examines the future of reinsurance | Insurance Business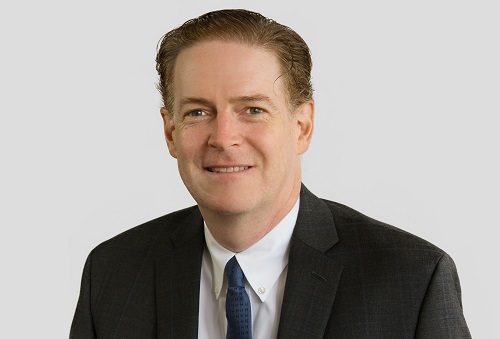 In a world that seems to be getting riskier each year, global reinsurer PartnerRe maintains that the future looks bright for reinsurers.
Speaking at a press conference at the Monte Carlo Reinsurance Rendez-vous 2018, both PartnerRe president and CEO Emmanuel Clarke and PartnerRe P&C CEO Charles Goldie (pictured) spoke positively about the market.
Clarke mentioned that there is a "bright future" ahead for reinsurers that can increase their relevance at a time when demand for volatility protection is growing. He then cited a reversing trend in recent years, observed among major global insurers, that they have moved from buying reinsurance only for capital management purposes and towards purchasing reinsurance for both capital management and volatility control.
PartnerRe is well-positioned for this trend, Clarke added, saying that the company's privately-owned reinsurance model takes a long-term approach to economic value creation instead of focusing on just managing volatility on a quarterly basis.
"Our insurance clients want to work with reinsurance partners that have a vested interest in helping them to grow and develop their businesses, support their most confidential initiatives and that can provide capacity after large or unexpected events," he said. "PartnerRe's business model as a pure-play, privately-owned reinsurer perfectly positions us for that role."
The chief executive also hypothesised that while the reinsurance industry will continue to be affected by the soft-hard market cycle in the future, the amplitude between the market's high and low points would become smaller. In such a market, success depends on how efficiently reinsurers create value for their clients, Clarke explained.
In his own presentation, Goldie pointed out that reinsurers need to be able to match capital in order to lower the overall cost of capital for their clients.
"Reinsurers need to become experts at sourcing and matching capital. We believe using all forms of capital to improve our product offering for our clients is the right thing to do," Goldie remarked.
He added that with the reinsurance market experiencing consolidations left and right, the most successful reinsurers are those that remain "nimble and agile" as they continue to grow.