Pen Underwriting enters strategic partnership with Aviva | Insurance Business UK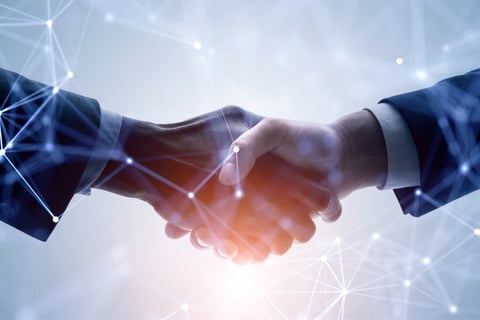 Pen Underwriting (Pen) – an MGA operating as a virtual insurer – has entered a multi-year strategic partnership with Aviva, which will provide over £100 million in premium per annum.
The deal will see Aviva provide Pen with 100% capacity across the business lines within its personal lines division from April 01, 2023, for risks placed with the MGA via coverholders and brokers. It will also utilise Pen's capabilities as a virtual insurer in underwriting and distribution, as well as pricing, risk and governance, and claims handling.
"This is an absolutely fantastic deal for all stakeholders, combining the power of the Aviva brand with that of Pen and bringing together two parties with a shared vision of ambitious, sustainable growth. To have secured long-term capacity for our personal lines and property owners' business so many months ahead of inception is a huge endorsement of the quality we have built within Pen and our professional approach to capacity management," said Jennifer Martin, chief underwriting officer (CUO) for Pen.
"It speaks volumes about the strength of our portfolio, our careful selection of partners, and our great underwriting discipline, backed up by our dedicated insight and pricing team that constantly monitors and responds to portfolio performance. Together with Aviva, we have created long-term certainty for brokers, coverholders, and their customers alike."
Aviva currently provides Pen with reinsurance capacity for its personal lines business. With the new partnership, Pen will benefit from Aviva's position as a leading general insurer in the UK, with a strong brand, broad scale, and extensive customer and broker insight across its business.
Jon Santer, MD personal lines broker at Aviva, commented: "We're delighted to enter into a strategic partnership with Pen Underwriting, which brings together Aviva's position as a leading insurer with Pen's specialist expertise. This deal builds on our strategy to target and invest in profitable segments of the personal lines insurance market and grow our business by choosing specialist providers to partner with.
"As an existing partner, Pen is a great strategic fit for Aviva, and this deal will enable us to extend our reach into other property risks and offer insurance products to a broader range of customers. We look forward to working with them over the next few years."
The latest deal follows Pen's decision to extend its 20-year strategic partnership with QBE.