PIB takes former employees to court | Insurance Business UK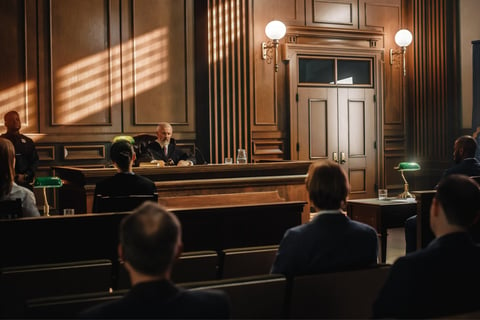 PIB Group has filed court cases against two ex-members of staff, including the former director and general manager of its Lincoln office, Ian Lewis, allegedly now at Romero.
Also facing legal action from PIB is a former account director, Dimitrios Grigoriou, now at Movo Glamorgan.
In its case against Lewis, PIB alleged that just under a month after his June 2021 resignation and prior to being put on garden leave, the defendant was quizzed over a spate of "inherently suspicious" client transfers to competitor Romero.
This is according to a PIB particulars of claim, filed November 16, 2022.
A "substantial number" of PIB's clients continued to transfer business to Romero following Lewis' exit and the former was not invited to bid for renewals, the broking group alleged.
PIB alleged that "such volume of transfers from one book of business to a single new broker was out of the ordinary and inherently suspicious, so too was the timing of such transfers."
Lewis denied "any involvement" in the transfers, said he had a job offer outside of insurance and had not spoken with any of the clients that had moved, PIB alleged in the court document.
Despite Lewis' claims he had a non-insurance job offer, he had informed a PIB colleague that "he was leaving to join Romero", PIB alleged.
The broking group further alleged that Lewis had "embarked upon a process of deletion of call records, instant messages and contact information" prior to the collection of his company devices.
While PIB said that "the full extent of the unlawful acts or omissions are unknown to the claimant", it alleged that Lewis had "solicited or diverted, or caused, facilitated, encouraged and/or assisted" the movement of clients and business away from PIB and towards Romero.
It further alleged that Lewis had "failed to be open and honest… regarding his intentions or actions and/or the competitive threat posed by Romero vis-à-vis the lost clients".
Lewis had previously accused the broker of "'bullying tactics' and 'being managed out' after a long period of service", PIB alleged.
Lewis therefore "had motive to seek to prejudice the claimants' interests," the broking group alleged.
Lewis had joined PIB Group in 2016, the group said in the court document, following its purchase of Cooke & Mason. Stephenson's Lincoln office was part of the deal.
PIB takes former account director to court
In its case against Grigoriou, now a Movo Glamorgan director, PIB alleged the former account director had "acted in breach" of duties owed to it, including by "soliciting and/or dealing with restricted clients."
Grigoriou resigned from his role at PIB in April 2021 and had a "restricted period" up to May 5, 2022, according to PIB's particulars of claim, filed August 23, 2022. Grigoriou dealt with at least 16 clients during this "restricted period" that moved their business to Movo, PIB alleged.
It further alleged that he had wrongly retained or misused its "confidential information".
Grigoriou denied PIB's allegations in his defence, filed January 17, 2023.
"It is denied that the defendant has breached any duty that is owed [to PIB] … at all," the defence filing said.
Grigoriou denied having caused loss or damage to PIB and further alleged that he "has not had access to and has not used any trade secrets" from PIB and that the particulars of claim do not allege this.
"In the circumstances, the defendant is unable to plead fully to the claim for compensation for moral prejudice, but it is denied that either claimant has suffered moral prejudice," the defence document alleged.
"In any event, the claimants have failed to take reasonable steps under the circumstances to keep secret any confidential information or alleged trade secret to which the defendant had access."
The account director had joined PIB on its 2018 Lorica acquisition.
The claimants in both cases were listed as PIB (Group Services) and PIB Risk Services. The cases were filed in the King's (formerly Queen's) Bench Court. Romero and Movo Glamorgan were not listed as defendants.
PIB declined to comment. Both Grigoriou and Lewis were approached for comment.