Prudential split: the wider implications for insurance | Insurance Business UK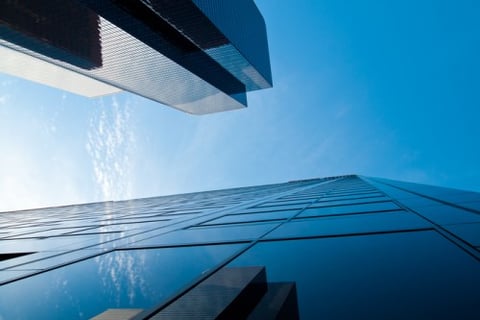 Prudential's move to split its operations could signal a wider reshaping of the global life insurance industry, reports suggest.
Across the globe, continual regulatory change combined with low interest rates has forced life insurers to make some difficult choices in recent years, as well as look at where they can specialise, a Financial Times report claimed this week.
On Wednesday, Prudential revealed plans to demerge M&G Prudential from Prudential Plc and partially sell off its UK annuity portfolio, a move that will result in two separately listed companies that will each offer their own distinct investment products.
As part of the plans, the firm will sell £12 billion of its UK annuity portfolio to Rothesay Life.
Post-split, M&G Prudential will house asset management and UK life insurance, and Prudential plc will contain the group's US, Asian and African businesses.
While Prudential, founded in 1848, is a UK-based company, it has seen considerable success in the Asian life insurance space in recent years, with operating profits in Asia receiving a 15% boost last year.
The UK, however, has proved a more challenging environment with regulation such as Solvency II making it harder to sell traditional products such as annuities.
According to the FT, Prudential shareholders are hoping that the latest move will boost share prices as investors value each part of the company separately, rather than as a whole – indeed, the firm's share value jumped by more than 5% on the day the split was announced.
"It is clear that the company's share price has been lagging the Asian insurance sector, if you look at the valuations of different growth businesses across the globe," Guy de Blonay, manager of Jupiter's financial opportunities fund, said in the report.
Arjan van Veen, analyst at UBS, added: "It is trading at a 30% discount if you took each part and compared it to its peers. This is a step in the right direction to unlock that value."
Reports suggest that Prudential's split was a long time coming, as Asian growth has meant that capital from UK operations are needed less and less – and thus the need to keep the group together has weakened too.
The changes at Prudential are also reflective of a "wider shake-up of life insurance in the UK," the FT said, as companies such as Prudential and Standard Life Aberdeen have shifted their focus to savings and asset management products which require little capital from shareholders.
Related stories:
Prudential Plc reveals demerger plans – includes £12 billion sale
CEO leaves NN Group to join Prudential Asia