Qudos Insurance ceases to underwrite new business amid shake-up | Insurance Business UK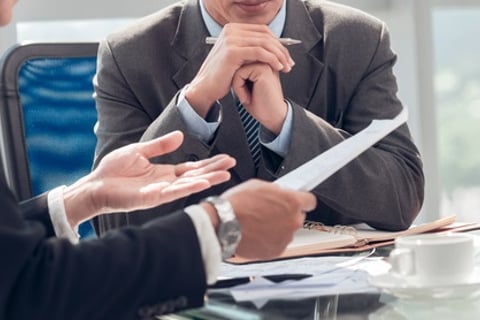 Qudos Insurance, which was acquired by New Nordic Holding in March 2017 supposedly while "in a distressed state," has ceased to underwrite new business pending its restructure.
In an announcement, New Nordic said it will continue the restructuring project at Qudos with the aim of re-launching the live underwriting platform following a comprehensive audit. The new owner recently alleged that the insurer's standing was misrepresented when it was snapped up.
Operating in niche segments across Europe, particularly in Scandinavia and the UK, Qudos is a specialty non-life insurance company domiciled in Denmark. All of its business is written by approved coverholders, including UK-based firms Adrian Flux Insurance, BIG Warranties, Building & Land Guarantees Ltd, and Trent Services.
Amid the shake-up, New Nordic chief executive Nicolai Borcher Hansen said the insurance market, especially in Scandinavia, is teeming with opportunity for well-structured insurance businesses.
"Our ambition to create innovative, interconnected insurance products remains core to our strategy," explained the CEO. "With a restructured insurance platform, combined with a prudent solution to Qudos' current liabilities, we will be able to deliver both on our long-term return target and goal of creating a customer-centric and technologically advanced insurance offering that provides value to policyholders and investors alike."
Last month New Nordic initiated arbitration proceedings against Echelon Financial Holdings, the former owner of Qudos, at the Danish Institute of Arbitration – claiming that the subsidiary was in worse shape than presented.
"Qudos was sold in a distressed state and following from this New Nordic embarked on a major restructure of the insurer, which to date, in addition to capital injections, has seen over 50% of legacy business put into run-off, major operational & IT-infrastructure upgrades, and the appointment of a new management team," stated New Nordic in a September release.
"The extent of the transformation has however been continuously hampered and it has become clear that the factors driving this were preordained and caused by the misrepresentation of Qudos' financial and operational state at the time of the transaction."
New Nordic believes that key information not only was withheld but also fraudulently reported during the sale. Echelon has since denied all the allegations, saying it will vigorously defend the legal proceedings.