Ranking how the UK's top 50 insurance brands are tackling digital marketing opportunities | Insurance Business UK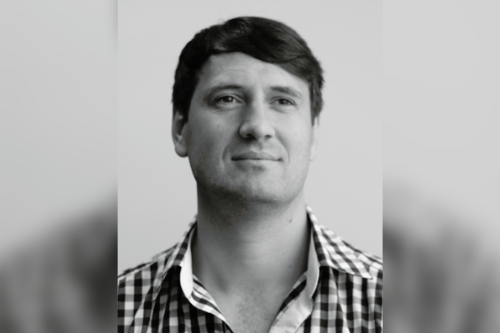 At the core of Hitsearch's recent report into how the UK's top 50 insurance brands are embracing digital transformation during COVID is a simple question – how are different companies tackling the opportunities of digital marketing? To answer this, Hitsearch, which works with a multitude of big players across the insurance sector, investigated the marketing activity of the top 50 insurance companies to compare their approaches.
Read more: Explore Hitsearch's research into the UK's top 50 insurance brands here
Director at Hitsearch Andy Donaldson (pictured) noted that, with the COVID-19 pandemic at the forefront of all conversations, marketing for the insurance sector changed irreversibly in 2020. However, he highlighted this represents an acceleration of a trajectory that has been ongoing for some time - and Hitsearch, which has now been driving digital innovation across the insurance sector for 15 years, has seen first-hand how digital marketing campaigns have become the key to navigating consumer demands and expectations.
Underpinning the success of these campaigns is the question of 'digital effectiveness', which Donaldson explained as a measure of "how innovative and effective an organisation is, based on their use of digital marketing and technology."
Read more: Brokers discuss the merits of embracing social media
Hitsearch has worked with a host of insurance brands and managed their transition to a digital-first business model. In turn, the company has been able to track the crucial factors that make up the digital effectiveness of brands, and how these have re-shaped the sector and its approach to marketing. These factors include:
Mobile optimisation rates;
Content marketing;
Email marketing;
Organic search;
Paid search advertising;
Social media;
User experience;
Website speed;
Customer 'self service';
Cookies;
Accessibility.
From Prudential, to Zurich, to Churchill, to Bupa, to Cooperative Insurance, to Admiral, to AXA – Hitsearch's analysis offers a deep dive into the current standing of these top insurance brands, ranking how each has handled their digital effectiveness.
Find out more: You can find out about how each of these businesses ranked here
In addition, Donaldson highlighted, the report offers an extensive analysis of a range of subjects - from the rise of price comparison websites, to the changing narrative around targeted advertising and the evolution of digital devices. Hitsearch also emphasised how the rise of 'digital utility', which allows consumers to choose and utilise an insurance policy more accessibly, has empowered customers, and how the pandemic has affected how consumers think.
"It's no surprise that the sudden uncertainty brought on by the coronavirus pandemic has seen consumers acting more cautiously when selecting an insurance policy," he said. "… On top of keeping customers happy, insurance companies have adapted to the disruption of working life… Call centre capacities are at an all-time low thanks to isolation rules and staff working from home, yet it's important that the insurance service is as quick and efficient as ever. This only highlights the sheer importance of an effective digital transformation and digital marketing strategy."
Read more: How will changing consumer behaviour impact brokers post-COVID-19?
Comparing different approaches and identifying strengths and weaknesses has enabled the firm to conduct the most detailed comparison of digital strategies for the insurance industry, which will continue as an annual comparison between brands.
Among the negative trends derived from the research, the report revealed that a significant number of brands have accessibility issues on their website as a result of poor web development. This, it said, is despite brands making a conscious effort to acknowledge the importance of CSR, diversity and inclusion across their social media platforms.
"[Also], despite the positives of providing a 'mobile first' experience, it seems that insurance websites generally provide a slow experience for users, with no brand scoring full points in our site speed analysis," Donaldson said. "On top of this, a lot of brands had issues with core web vitals, proving that an optimum user experience has perhaps been neglected during the website development process. By neglecting these user-focused metrics, Google will not consider a page to be 'healthy' when it comes to providing a smooth and seamless user experience."
Finally, he said, email marketing was also an area that seemed to have been overlooked by many brands, with fewer than 25% sending emails after Hitsearch signed up for updates – making for an underwhelming first impression.
Looking at the positive conclusions of the study, the marketing firm's research revealed that most of the brands featured within its reports have features that enable customers to 'self-serve' and access their own accounts online.
"Overall, the industry provides a 'mobile first' experience," Donaldson said, "proving how brands have adapted to the busy consumer lifestyle of today, making it easy to customers to purchase their policies 'on the go'."
Read more: Explore Hitsearch's research into the UK's top 50 insurance brands here