Reaction pours in as wholesale insurance brokers market study concludes | Insurance Business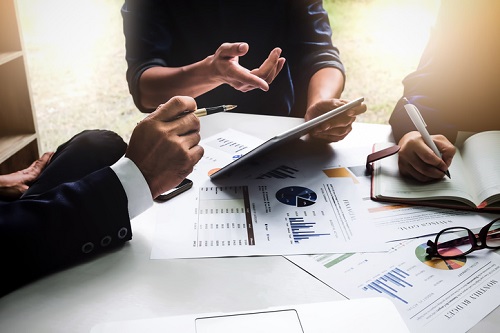 "Overall, we have not found evidence of significant levels of harm to competition that merit the introduction of intrusive remedies."
That was how the Financial Conduct Authority (FCA) summed up the wholesale insurance brokers market study it initiated back in 2017. For the Lloyd's Market Association (LMA), this means less regulatory burden.
Welcoming the conclusion of the review, as well as its findings, LMA chief executive Sheila Cameron noted: "We are supportive of the FCA's proposal to address specific instances of conflicts of interests, or anti-competitive contractual agreements or practices.
"As we stated in our response to the FCA's terms of reference for the study, we support full disclosure of remuneration by brokers to their clients and we will work with the FCA to ensure that the Lloyd's market remains the world's leading specialist insurance hub with sustainable broker/insurer dynamics."
Cameron added that the LMA is actively pursuing technological advancements aimed at increasing market efficiency.
Meanwhile British Insurance Brokers' Association (BIBA) CEO Steve White pointed to the "positive nature" of the regulator's final report while also offering an assurance that the trade body will be working closely and constructively with its membership and the UK watchdog.
"The fact that the FCA closed this assessment at an unprecedented early stage is a welcome step and validates our view that the wholesale insurance market is a highly competitive place," commented White. "It is also welcome that the FCA intends to deal with any follow-up matters on a business-as-usual supervisory-led basis.
"There are many positives in the report and our members will be pleased to see that the regulator recognises that the sector meets client demands successfully."
The BIBA boss believes that the study's outcome reinforces what the association has been asserting: "that this sector provides customers with broad cover, competitive premiums quality paper, and a full range of services that clients appreciate."
Also quick to react to the development was Pinsent Masons insurance partner Iain Sawers, who thinks "brokers will be relieved" with the overall conclusions outlined in the report.
"There will have been considerable scrutiny over the past year and large UK brokers will be pleased that the FCA, while identifying discrete areas warranting further attention, has given their market a relatively clean bill of health," said Sawers.
"In particular, the regulator did not find evidence of excessive profitability in the market or that larger brokers were earning the highest remuneration rates. This was a factor that was causing some concern."
However, it's not all sunshine and rainbows, if you ask John Needham of PKF Littlejohn.
"Despite the FCA's positive assessment of the industry, brokers can expect the regulator to continue to focus on the specific areas that it has highlighted in the report," stated the financial services partner. "In particular, issues such as conflicts of interest and broker remuneration dovetail with the new Insurance Distribution Directive (IDD), so it's unlikely that these will drop off the FCA's radar."