Revealed – the main advantages of electric cars for consumers | Insurance Business UK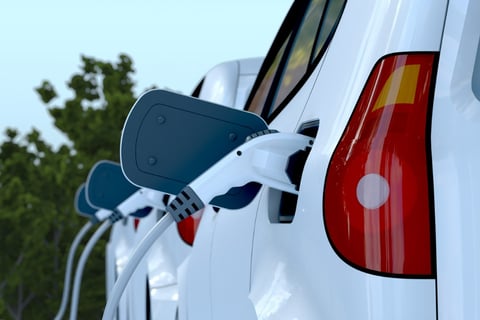 In a recent report from Driving Electric, it was revealed that electric vehicles (EVs) made up 10.8% of all April 2022 registrations. It is not particularly surprising news given the announcement from the UK government in late 2020 that it is terminating the sale of new petrol and diesel cars within the country's borders by 2030 – in a bid to achieve net-zero emissions.
News of the impending ban has driven up demand for EVs, albeit not yet at quite the same level that some experts predicted. Many motorists are now making the shift to greener modes of transportation and with this move comes increasing research and insight into the advantages of selecting an EV over an internal combustion engine (ICE) vehicle.
A recent report from Insurance Business (IB) outlined several of these advantages in addition to raising that all-important question – are electric cars cheaper to insure than petrol or diesel vehicles?
So, what are the benefits of electric vehicles?
Lower fuel costs
As the report by IB's Mark Rosanes highlighted, the largest savings made by drivers in the switch to EVs is around the cost of charging the vehicles rather than having to pay for petrol or diesel.
Data gathered by LV= revealed that EV drivers pay just £467.40 on average to charge their cars annually, based on driving 8,000 miles, while those who use petrol and diesel to fuel their vehicles pay £1,199.40 to cover the same mileage – a £732, or 61%, difference.
LV= also found that if motorists have an electricity tariff with a reduced off-peak overnight rate, then the annual cost of charging an EV is reduced even further to just £180.59.
Tax exemptions
Tax exemptions are a core benefit of opting for an EV as, due to the fact they produce zero emissions, they are exempt from road tax and congestion charges. In addition, drivers will also pay just 1% benefit-in-kind (BIK) tax. Meanwhile, the owners of petrol and diesel cars are required to pay £155 in car tax from the second year of the vehicle's purchase onwards - apart from a one-off first-year rate, which varies depending on how much carbon dioxide (CO2) the car produces.
Access to government grants
On the subject of government grants, the UK government offers up to £2,500 in financial assistance for buyers of electric cars worth under £35,000 under the Plug-in Car Grant (PiCG). Over half of all EVs available on the market – including the Fiat 500e, Hyundai KONA Electric, Mazda MX-30, Nissan Leaf, Peugeot e-208, Renault Zoe, and Volkswagen ID.3 Pro – are eligible for this discount.
EV owners can also access a range of government-sponsored benefits for installing electric car charging points in their homes such as the Electric Vehicle Homecharge Scheme (EVHS) for flat owners and tenants, and Energy Saving Trust Home Chargepoint Funding for Scottish residents.
Lower maintenance and servicing costs
As EVs traditionally have fewer moving parts than their petrol and diesel equivalents, they are less likely to break down as they age and, so, are also much cheaper to maintain. Average annual maintenance costs, which include a service and replacement tyres and brakes, are almost £200 less expensive, according to LV='s index.
Read more: What are the benefits of electric vehicles?