Revealed: Premier League club with the costliest injuries | Insurance Business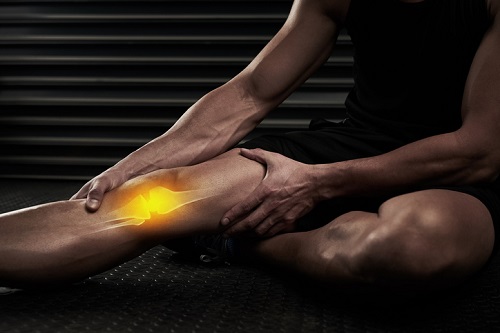 We all know that Premier League footballers enjoy some rather startling paydays – but what is perhaps even more eye-watering is how much they are costing their clubs when they're not even kicking a ball. Here are the details from the latest Premier League Injury Index by specialist insurance broker and risk consultant JLT Specialty.
These numbers represent the 2017-18 season through the end of the January transfer window:
West Ham United – suffered the most injuries, 41
Manchester United – incurred the highest costs, over £15.8 million; average cost per injury also the highest at £869,881
Brighton & Hove Albion – posted the least number of injuries, 14; total injury cost the lowest at £1.77 million.
According to JLT, clubs have paid out more than £134.2 million in wages to injured players so far this season – translating to an average team cost of £6.7 million. It added that the most likely to get injured are defenders, who have so far recorded 164 injuries, while it's midfielders who have the highest average cost at £325,011 per injury.
"Teams also appear to have paid quite a price for heavy scheduling in December, when there was a pile-up of fixtures for the holiday period and the average number of new injuries peaked at more than 19 per week," noted JLT. "Both Manchester United and Manchester City complained about the intensity of the scheduling, with Pep Guardiola claiming it was a 'disaster'."
As for injury types, the most common are hamstring injuries (91) and the costliest are knee injuries (£36.7 million). JLT said only those which caused players to miss at least one game were counted for the purpose of its index.
"With the average cost of injuries rising for another year, and the number of injuries also rising at this point last season, the overall total lost by clubs looks set to eclipse the 2016/17 season total," said Duncan Fraser, head of sport at JLT Specialty. "With many of the soft tissue injuries being down to fatigue, these figures will raise questions about fixture pile-ups, especially with the rising costs involved."
In addition, he believes many will welcome the fact that the possibility of implementing a winter break is being examined, as it may mitigate injuries and associated costs arising from a strenuous winter schedule.
"As salaries grow ever more lucrative, clubs are also looking to insure their players against injury with a wageroll protection policy," said Fraser. "It is more important than ever before that clubs ensure they don't have expensive talent going to waste on the treatment table, as with extended injuries clubs can now claim a certain percentage of a player's salary back."
Related stories:
JLT report shows how much injuries costs the Premier League
JLT Specialty reveals Premier League injury table