Revealed: Record trade credit insurance payout in the UK | Insurance Business UK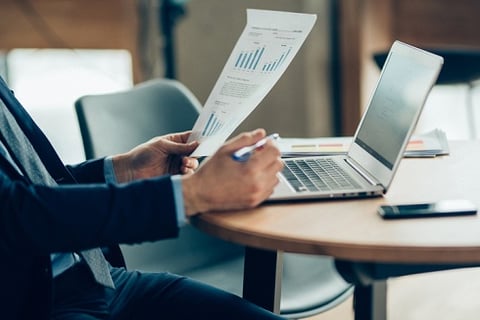 Prior to crumbling, construction giant Carillion was holding more than £800 million in debt payments owed to sub-contractors. Now the Association of British Insurers (ABI) has released second quarter data on trade credit insurance payout in the UK, saying the 'Carillion effect' led to record numbers.
Based on figures from nine trade credit insurers – AIG, Atradius, Coface, Euler Hermes, Markel International, QBE, Tokio Marine HCC, XL, and Zurich – the latest report by the ABI showed that second quarter payout reached £92 million, or £1 million a day for three months.
According to the trade body, this is the highest quarterly figure since it started monitoring trade credit insurance data more than a decade ago. The previous quarterly high was in the third quarter of 2009, at £89 million.
A total of 3,639 claims were received in this year's second quarter – many of which came from businesses hit by Carillion's fall in January, according to the ABI.
"Trade credit insurers continue to help thousands of firms navigate some hazardous and unpredictable trading conditions, covering a record £340 billion of trade," noted ABI's Mark Shepherd, assistant director, head of property, commercial and specialist lines. "The ripple effect of high-profile insolvencies like Carillion can have a devastating impact throughout the supply chain, impacting on thousands of firms, with potentially disastrous effects for some."
Shepherd said the commercial environment remains challenging.
"Never has the importance of trade credit insurance been greater – the survival of any business could be at risk without it," he added. "Yet with 13,000 policies in force there remains a significant protection gap with too many firms operating at the mercy of non-payment of debts. This gap needs to be closed.
"Insurance intermediaries have a core role to play in encouraging greater take-up of this cover as an essential part of every business's contingency planning."