Brace for impact: Carillion's demise forecast to trigger domino effect | Insurance Business UK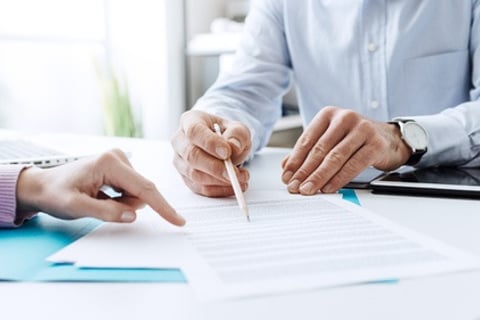 Being the second largest construction firm in the UK didn't save Carillion from crumbling, so imagine what its liquidation could mean for the thousands of smaller contractors it dealt with. In particular, those who didn't have trade credit insurance, who might now themselves be at risk of shutting down.
"The scale of Carillion's demise has left many suppliers feeling very bruised," said Mike Clark of Credit Risk Solutions Ltd. "Carillion worked with 30,000 contractors – many of them relatively small businesses who were reliant on a steady flow of cash from major, government-backed projects."
While an estimated
£31 million in payouts will go to insured suppliers
, a good percentage of sub-contractors reportedly didn't have credit insurance. Clark, who is chair of BIBA's Trade Risk Focus Group, noted that the vast majority of creditors traded without cover.
Giving a similar "domino effect" warning as the Association of British Insurers (ABI) has, Clark added that "a period of considerable uncertainty" will be the case for many in the coming months.
Also read:
Collapse of Monarch Airlines causes royal mess for insurer
"In some cases the prognosis is not as doom-laded as some had anticipated," he explained. "On many projects Carillion had entered into Joint Venture (JV) arrangements with other major contractors. However, each JV now needs to be assessed individually – some are inevitably stronger than others and the credit insurers are continuing to offer valuable advice to suppliers and subcontractors."
Clark said those companies which invested in insurance had access to industry specialists who offered guidance on the credit risks involved in selling goods and services to Carillion, which in the period of less than six months had three profit warnings.
"The credit insurers are also anticipating a second wave of insolvencies," he added. "Predicting the extent and size of these secondary failures presents considerable challenges for underwriters and analysis historic balance sheet information has limited relevance in circumstances where, post-Carillion, the construction landscape has changed."
ABI assistant director Mark Shepherd previously commented that an insolvency can risk a domino effect to hundreds of firms in the supply chain.
Related stories:
Implication of Carillion collapse for mid-market contractors
Carillion collapse: £31 million insurance payout total revealed