Revealing insurance's true role models | Insurance Business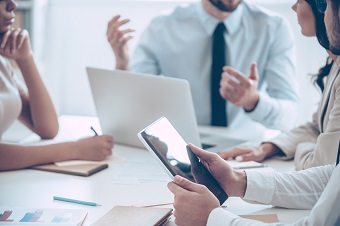 Who are your role models in life? Chances are that once the teenage years pass and the fascination with the pop stars of the day starts to disappear, you turn to those who inspire you within your chosen profession – and insurance is certainly no exception.
Amid the industry's ongoing diversity push then, it's encouraging to hear of the launch of a new publication – one that will feature 35 multicultural and international role models from across the profession. Named Multicultural and International Role Models in Insurance, the publication is being launched by the Insurance Culture Awareness Network (iCAN) and the Chartered Insurance Institute on May 20 at the Zurich building.
"We are delighted to have the 'Multicultural and International Role Models in Insurance' book as the latest addition to our list of publications," said CII chief executive and Insurance Business columnist Sian Fisher.
"We are committed to diversity and inclusion, and multi-cultural role models is one area of our diverse community which we should start to celebrate. We are excited and delighted to work alongside iCAN to help raise awareness of how we work and thrive in a multi-cultural profession and to celebrate the profile of these amazing members in our profession."
Fisher will be joined by iCAN co-chairs Ajay Mistry and Kishan Mangat at the event which will also recognise the second anniversary of iCAN.
"We have some outstanding role models in our industry. Now is a great time to make everyone more aware of who some of these people are from all levels," said Ajay Mistry, iCAN co-chair and partnerships director at Brokerbility. "At iCAN, we have had the opportunity to get to know many of those featured in the book, some of whom we work alongside every day. I am proud to work with the CII to share their stories with the wider industry."