Romero Group announces financial results | Insurance Business UK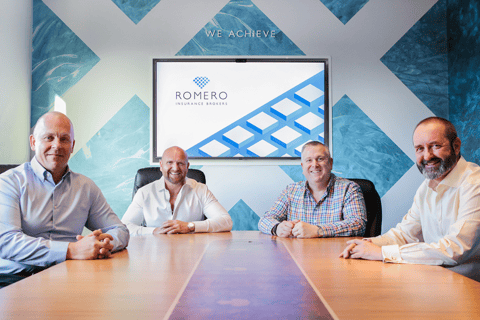 Leeds-headquartered insurance broker Romero Group is the bearer of good news.
The "proudly and truly" independent business – which is the name behind Romero Insurance Brokers Ltd, Club Insure Ltd, Booking Protect Ltd, JSV Events Ltd, and We Are Wellbeing Ltd – said its commission & fee income for 2020 increased by £2.5 million to £17.5 million.
"This is a credit to the entire team, their positive work ethic, and a result of the investment in the people that has made Romero what it is," asserted the company, which enjoyed another consecutive year of growth despite the blow dealt by the coronavirus pandemic to the wider economy.
Additionally, Romero Group's adjusted EBITDA (earnings before interest, tax, depreciation, and amortisation) rose from £4.1 million in 2019 to £4.7 million this time around.
Meanwhile, over three decades of combined experience has been brought in with the arrival of chief commercial officer Paul Judge and broking director Richard Towler. According to the insurance group, there are more hires in the pipeline, and they will be joining a roster that is continually upskilled via the Romero Academy.
"Our people are the lifeblood of the business, and being able to support their growth is really rewarding," stated managing director Simon Mabb.
"We can already see the incredible difference the Romero Academy has made to the service our clients receive, and to the team members who are gaining real value from progressing their careers. I'm really proud of everything they've done to grow themselves, and the business."
The past year was the first in Romero Group's five-year financial goal to double its size.
Commenting on the numbers and appointments, group chairman and chief executive Justin Romero-Trigo had this to say: "I'm really excited to start this new chapter of growth for our business building on last year's remarkable results.
"Coming off the back of a challenging year for us all, I'm proud that our teams have continued delivering exceptional service for our clients, and going the extra mile to solidify our place as the UK's best, truly independent broker. It's an exciting time to welcome new members of the team on board, and I'm looking forward to building on the year's success to deliver more outstanding results together."