RSA reveals it will not be appealing High Court decision on 'resilience' wording | Insurance Business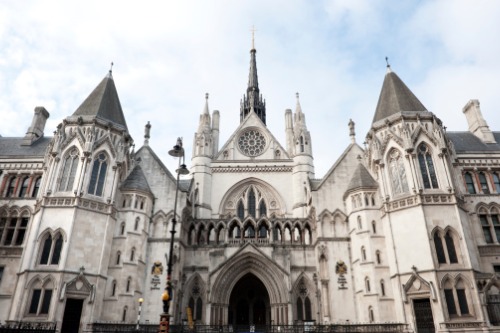 In the latest news from the FCA's High Court case on business interruption insurance coverage in light of the COVID-19 pandemic, it has been revealed that RSA will not be appealing the decision of the High Court with relation to the RSA4/Resilience wording. Sonia Campbell, the Mishcon de Reya partner leading the action on behalf of Hospitality Insurance Group Action (HIGA) said that this decision represents a significant step in the right direction for many businesses.
"RSA and the other resilience insurers should now start making payments to affected businesses right away," she said, "there is nothing stopping them."
HIGA's legal team at Mischon and its council team have maintained that the resilience policy wordings provide cover for losses relating to the pandemic and, on September 15 2020, the High Court ruled in favour of affected businesses insured under the RSA4/Resilience wording. Today's news follows speculation that insurers would make applications to the Supreme Court to appeal the decision and ensures that while other parts of the judgement may be subject to such an appeal, the resilience wording will not.
In a press release, Mishcon said that payments may still not be forthcoming and insurers may raise other defences to coverage. The firm also considers it possible that insurers may choose to deny significant elements of claims and advance other arguments in an attempt to reduce payouts to policyholders. Other insurers that have written policies using the resilience wording are not technically bound by the decision of the High Court, though Mishcon highlighted that they should start making payments now.
Campbell described the news as a "huge win" for many members of the UK's business community. The High Court has ruled that many policies do cover losses relating to COVID, she said, and it seems RSA has accepted that, given that it is not appealing the judgement concerning the resilience policy wording.
"However, given the insurers' approach to policyholders' claims to date, businesses should not expect it to be plain sailing," she said. "Every policyholder has to prove its loss, and this is where we expect insurers to continue to frustrate the process; we will continue to try to support businesses to claim successfully from insurers. Given that we have been at the heart of the fight for businesses since day one, we continue to urge businesses to contact us if they find that their insurers are still refusing to pay claims that should be covered."
Insurance Business has reached out to RSA for comment and will update this article when it receives a response.