RSA's London market is moving beyond its "remediation phase" | Insurance Business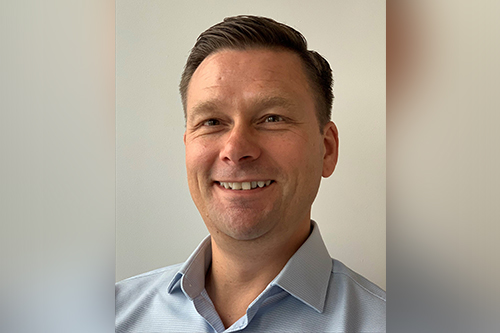 For Steve Watson (pictured), who became MD of RSA's London market business on a permanent basis in December 2020, it took 25 years of industry experience to prime him for the role. Having worked in and around the London market for about 20 years now, he noted that he relishes the opportunity ahead to utilise his understanding of the market and its needs to continue building strong relationships with customers.
Read more: RSA appoints new managing director for London Market business
As an integral part of RSA's UK and International commercial lines business, the London market arm tends to serve the needs of customers with complex and sophisticated risks, and it covers assets around the globe. It is this variety that he enjoys, Watson said, as the clients his team look after perform a broad range of activities and the insurer needs to keep pace with them by continually anticipating any new risks that might present themselves.
"My role is a really diverse mix of internal responsibilities and customer-facing activities," he said, "and the emphasis for us at RSA is always on putting the customer at the heart of what we do. Coming from an underwriting background, it's really great for me to have this level of involvement with individual customers and with helping put the right solutions in place for them. For me, that's definitely one of the best parts of this role."
Watson highlighted that RSA's London Market business has been through a period of remediation which began about three years ago. At that time the business was underperforming, he said, and there were several reasons for that. The way forward was to reset itself and to refocus on the quality of its underwriting and, while tough decisions had to made at the time around enforcing remedial efforts, he is delighted to see this hard work is paying off.
Read more: RSA MD reveals how he drives growth
"What we have now is a really strong business that puts the quality of our underwriting at the centre of what we do, and that's now showing through in the improved performance that we see," he said. "2020 was a really good performance year for us and the emphasis now is on making sure that we continue to repeat that success. We need to focus on continuing to improve the quality of the underwriting our teams do and continuing to deliver improved tools and insights to help our teams do their jobs."
The business is now through its remediation phase, and the next step is looking at selective growth opportunities to move the business into its next growth stage. On a personal note, Watson said, it has been great to be able to communicate this strategic trajectory to the team, who have been exemplary throughout the process.
Just a few weeks ago, the business cemented its key priorities for 2021, and at the top of the agenda is sticking to its core appetite by working with brokers and customers to develop further opportunities. Making sure the basics are done right is very important to Watson, particularly in light of the difficult times that so many customers have been through over the last 12 months.
Read more: RSA's Scott Egan on broker relationships and what its takeover means
"We need to make sure we continue to be there for our customers and are both dependable and accessible," he said. "Where we've got existing customers that are going through renewal cycles, we need to be really clear on what we provide to them and give them a really clear line of sight on what we're looking to do. And equally, where we're looking to take on new opportunities, it's about making sure that we give customers' options. Not everything has to look the same size and shape every time. Particularly for the sort of customers we deal with, it's really important that we offer them different solutions and different options."
Another key emphasis for Watson is to take advantage of the rich pool of talent within the RSA business and develop the next generation of insurance professionals. Looking across the London market operation, he said, there is an entire cohort of talent that he does not feel has been tapped into enough in the past. Going forward, it will be an essential part of his internal focus to unlock that talent and the opportunity it represents for the business to continue its upwards trajectory.
Change is the name of the game for the insurance industry but that is especially true for the London Market business and Watson's ambition for his first full year in his role as MD is to navigate the challenges such change brings while reaping the rewards of its opportunities.
"From my perspective," he said, "there has been more change in the last five years than we saw in the last 10 to 15 years. And that just means that we, as an industry, and we, as insurance professionals, just need to pedal that much harder, and to make sure that we keep on top of what is a constantly evolving outlook for us and our customers."