Towergate's CEO on the opportunities for the brokerage | Insurance Business UK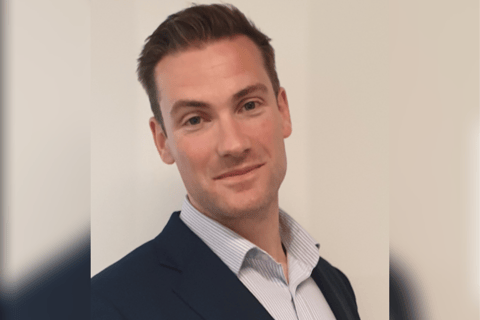 The career to date of Joe Thelwell (pictured), CEO of Towergate Insurance Brokers is testament to the value of giving talented young professionals the opportunities they need to grow. Thelwell was a teenager when he left school to join a small community broker selling commercial insurance and when the business was sold to Towergate, he started there as an account executive. Over the course of the next 20 years or so, he worked up the ranks, taking on roles in sales and as MD before becoming CEO.
Read more: What can brokers do to attract and retain young talent?
"Towergate has given me so many opportunities. When I first joined, the person who bought the business said to me 'I promise to give you the opportunities, it's up to you to take them'. And I definitely stand by that mantra," he said. "I was given the opportunity, now it's my duty to do the same and hand the baton on."
Leading the business through 2021, a key focus for Thelwell will be on this employee piece and on empowering staff to build long-lasting, fruitful careers at the brokerage. Last year the business promoted more than 90 people, he said, and seeking and finding new internal promotions is a key metric of how he measures his and the brokerage's success.
Towergate's trajectory has mirrored Thelwell's own closely, and, at its core, its story is one of growth and evolution. As part of Ardonagh, he said, the business has grown exponentially and targets handling £1 billion in premiums by the end of the year. The brokerage employs around 2,300 people across the UK, operating in every space from personalised specialist insurance to large global clients. Continued growth will be essential to his 2021 strategy and the company is getting bigger all the time.
"We're very excited about the acquisitions that we're doing," he said. "We're acquiring some new specialist brokers. We love specialisms, particularly large specialisms that we think can really broaden our proposition for our clients. We recently bought some different brokers which we were interested in, which don't just give us scale but also broaden the overall proposition for our clients… I'm really excited about the M&A we're doing as it also helps bring more talent into the business."
2021's growth will also be directed by Towergate's new specialist division, which will enable large specialisms to serve the unique needs of their clients in innovative ways. Looking at the regional division of the business, he noted that the brokerage's three regions are very much about community broking, and that the broad community footprint offered by its vast network of offices across the UK is highly valued.
"We definitely don't want to close any of our offices, we like having our broad footprint," he said. "We like to distribute into our local communities [through] our strong local presence. We've got between 400 and 450 account executives on the road, we've probably got more account executives than any other broker in the UK. So, that's more people in every town giving advice - we like that and that's only going to get broader."
In addition to Towergate's new specialist division and its regional business, the brokerage comprises of its specialist personal lines business and its commercial lines business, and underpinning these four main pillars is an accelerated investment in digital. This will allow clients to interact with the business in a way that suits them best while ensuring that they receive high-quality advice during any digital journey. Claims is another core focus for the year ahead, Thelwell said. Towergate has about 100 claims advisors in the UK, but it wants to get even better at claims and to bring them to the forefront of its proposition.
Between its new structure, its digital acceleration, and respecting and building on its wide footprint, 2021 is set to be a busy year for the business but Thelwell noted he is excited about the journey ahead. Towergate has a remarkable story, he said, and being part of that is very rewarding, as is working alongside his team who have displayed exemplary resilience during the COVID pandemic. They have been strong during difficult times, and he is proud of what they have accomplished.
The year ahead brings a range of growth opportunities, and Thelwell and the team are looking forward to taking advantage of all of them. He strongly believes that the insurance broking community has got a solid opportunity to stand together at this time to build client confidence in the sector.
"We need to focus on quality – the quality of the advice we give, the quality of the insurer, the quality of the product, and the quality of the conversation that we can have with the clients to help them through this time and to really build confidence," he said. "So, let's make sure the quality of conversation is right for the client, and uplift the confidence in our sector. No matter how digital we think the world's going to become, let's keep human beings within it."