Selling the sharing economy in insurance | Insurance Business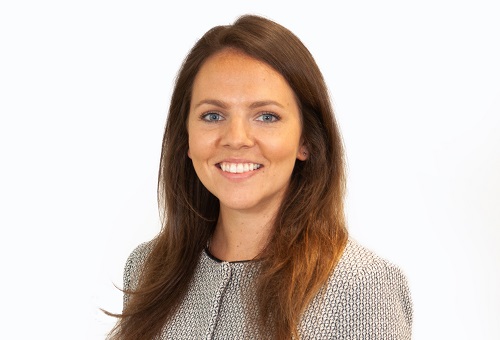 When technology moves fast, it means that somewhere in the insurance world someone is developing a book that moves fast with it.
In many cases that person is Emma Hewett (pictured). Hewett has just been named leader of Price Forbes' sharing economy practice. She's based in London now, but was previously based in San Francisco with Marsh, focusing on the sharing economy there.
"As much as I enjoyed my time there, I wanted to see how things were on the independent side," she explained. "The role itself is pretty similar in terms of being within a general casualty book and having a focus on the sharing economy, but I wanted to learn and broaden my experience, my knowledge as a broker. So that's why I took the role."
Hewett's position at Price Forbes, which was one of the first firms to establish a specialised sharing economy broking team, is to lead the team that is designing these packages for a new and innovative world.
But what is the "sharing economy" exactly? Even Hewett says it's hard to describe in a single word or sentence.
"The sharing economy I think is really difficult to define because it doesn't really encompass one type of client or coverage," she explained. "The market has really developed itself based on a model, and that model is of access rather than ownership, and ensuring that access is on demand.
"Ride sharing, home sharing, skill sharing, the electric bikes and scooters you see on the side of the road. And it also encompasses things like autonomous vehicles. It's really entities and companies and operations that disrupt the traditional marketplace."
There are plenty of differences for the insurance industry to be aware of. For example, pricing becomes different because of the way the industries operate, and finding creative solutions is key.
"While the exposures themselves aren't seemingly different to your traditional taxi auto risk, or hotel hospitality risk, the insurance solutions themselves are slightly different because of that on-demand nature," Hewett explained.
"While we're used to rating something on an annual basis now we're having to monitor things on a per night basis or a per mile basis. It's a new way of looking at things. The exposures aren't necessarily different, but we're looking at them in a slightly different way."
This adjustment really helps smaller start-ups, who haven't yet risen to the status of Uber or Airbnb, to get up and running in the start-up sector too.
"Obviously you've got a handful of household names that have grown extraordinarily in the last few years but there are still a lot of start-ups out there that don't necessarily have the funding to pay for a significant upfront premium," Hewett explained.
"So, the appeal for them is 'OK, we'll put this coverage in place, and we'll monitor it and we will adjust it on a monthly, quarterly, biannual basis'. So for them they know they have the insurance coverage, they want to promote that insurance is there as a mechanism to attract customers and independent contractors to their platform but at the same time they're only paying for the coverage that they actually require based on the customers they are obtaining."
There's also advantages to be had with the new technology that comes with some of the start-ups in the sharing economy - things that can benefit brokers and insurers, particularly when it comes to risk and cost.
"There's a lot more technology involved and there's data we can gain from that technology," Hewett said. "We can use that to mitigate risk. You think of the ride sharing apps - if there is an auto accident, you know who is driving, you know where you were, what time it was, who was in the car, you've got all that data right there in real time.
"When things do happen… you're able to, in theory, mitigate and prevent things spiralling out of control, reducing legal fees. All round a better solution for everyone involved."