Making insurance relevant to the gig economy | Insurance Business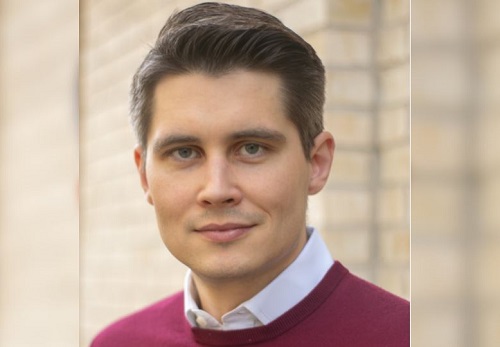 The advent of the gig economy has made significant changes to the way people work. Now, people can choose to work during the times they are available, as well as work using their own assets, such as vehicles or computers.
With the evolution of work and its associated risks, it's natural that insurance has adapted to match what it is supposed to cover. However, Sten Saar (pictured), CEO of London-based pay-as-you-go insurance provider Zego, thinks that this is not happening fast enough. He believes that insurance for small and medium enterprises (SMEs) in the UK has become "out-of-date, inflexible, and overpriced." And thus, insurance must be made relevant to the needs of workers and entrepreneurs, especially those in the gig economy.
"Over the last 30 to 40 years, new ways of working have evolved," Saar told Insurance Business. "In the 1970s and 1980s, there were mostly nine-to-five jobs, physically in one location. Self-employment didn't exist at the level it does today. Now, people are working a lot more remotely and even in different countries. An accountancy firm can have 10 people who are all based in central London or who are all based remotely, all across the world. This means that the actual risks in those cases are different."
Saar explained that the insurance industry developed pricing on an average basis, giving the example of two firms purchasing the same insurance policy for small businesses. One firm has only two employees, while the other one has 10. If the policy is priced for an average of five employees, then the first firm will be overpaying for insurance, while the other is underpaying.
"I see that there is a lot of opportunity to actually make insurance relevant to the industry," he said. "There are a lot of seasonal businesses like those that hire for the Christmas period or summertime. The headcounts are doubling, tripling, or even quadrupling at times. Insurance does not take that into account."
Zego's beginnings
Zego was founded in 2016 and the idea for it arose when Saar and his co-founder Harry Franks were working for food delivery company Deliveroo. According to Saar, one of the biggest problems that gig economy companies such as Uber and Deliveroo had was driver supply. While many drivers for these companies worked part-time, most of the insurance available was annual. The large financial investment needed to purchase an annual policy for a part-time job made it too restrictive for many freelancers.
"We thought: 'Why can't we just do it by the hour?' It just makes total sense – you work, you pay, and when you don't work, you don't pay," Saar said. "We went to explore it. Initially, we had doubters, and most of the insurance industry thought that it would never work. But a couple of people thought that it was worth trying. We went from idea to launch in three and a half months, then we got regulated by the FCA. We built the product and launched in August 2016. On the first day, we had a customer and we started to grow from there."
Read more: How do you insure in the sharing economy?
Zego began with a focus on motor insurance for gig economy workers, but, according to Saar, SMEs were also requesting products that fit the new working landscape.
"There was a problem in the UK in a gig economy market for motor insurance," he said. "Once we solved that, we had a huge inbound from all the other industries and we uncovered how vastly unfit for purpose insurance products were for companies and individuals. Technology hasn't fully revolutionised the industry yet."
Zego works by integrating with the gig economy companies' interfaces, and to demonstrate this, Saar gave the example of Uber. When a driver signs in to the Uber app and says that they are ready to take on jobs, then the insurance coverage of the policy comes into effect. When they sign out, the app sends a message to Zego, telling it to end the insurance coverage for that session.
"We are creating an opportunity to work in an area that didn't exist before," he explained. "Previously, when someone wanted to make additional income, they had an option to work in a restaurant or retail shop on weekends and evenings. In the delivery space, it has to be full-time because there are lots of costs to commit. But now, if you have a scooter and work somewhere else full-time, with Zego's insurance, you'll be able to do delivery jobs.
"A couple of years ago, there were around 10,000 scooter riders in the UK, and today there are around 13,000 to 15,000. We have enabled people to do jobs that they weren't able to do before, and that's hugely empowering, from an insurance point of view."
Future plans
"We have very ambitious plans," Saar said regarding Zego's path forward. "After starting out in the gig economy space, with a clear and conscious decision to test the market and the product in food delivery, we've now entered the SME market, offering solutions to businesses with up to 10 employees."
"We are focusing on new mobility such as ride hailing, ride sharing, rentals, because there's a huge transformation in terms of moving from ownership of vehicles into shared mobility," he added. "We will be tackling business insurance for bigger companies, because it is so far behind what it needs to be."
Saar is also planning to take Zego global.
"We're currently operating in three countries, and then we plan to be all over Europe - then from there, around the world."