Seventeen Group releases 2019 financial results | Insurance Business UK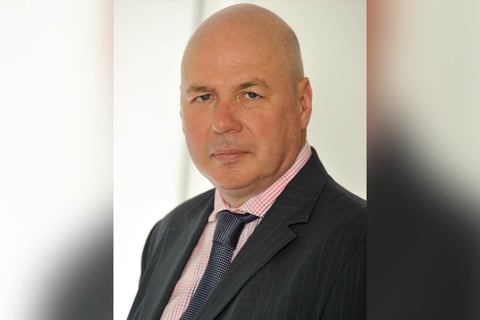 It looks like Seventeen Group chief executive Paul Anscombe (pictured), whose camp recently set up a Lloyd's broker in Germany, is one happy man – as the London-based insurance group reports positive numbers for 2019.
In a release, Seventeen Group said its revenue and EBITDA (earnings before interest, tax, depreciation, and amortisation) for the year grew to £22.7 million and £3.1 million, respectively. Part of the result came from acquired firms Walker Persson & Spargo Ltd (WPS) and Graybrook Insurance Brokers, the swoops for which were backed by Beechbrook Capital.
Meanwhile it was noted that, excluding acquisitions, Seventeen Group company James Hallam posted 28% growth in 2019. Fellow subsidiary Touchstone Underwriting, which at the time expanded regionally amid flat market rates and plentiful capacity, enjoyed an 18% lift.
"We are very pleased with the progress that Seventeen Group made in 2019," commented Anscombe. "We made good progress on integrating the four acquisitions made in 2018 as well as making two significant new acquisitions: Graybrook Insurance Brokers and WPS Insurance Brokers."
Additionally, according to the insurance group, it spent a significant amount on IT resilience – a "valuable investment" that eventually assisted the move to remote working when the coronavirus crisis hit in early 2020.
The group CEO went on to note: "Obviously in 2019 we had no idea of what was around the corner in terms of the pandemic. We were already grappling with the challenges of Brexit and then a whole new threat on a global scale put everything into a new perspective.
"However, we made great progress in 2020 and will issue a summary when our final figures are published."
As for the challenges being faced by the "incredibly resilient" insurance broking sector, Anscombe cited not only Brexit and COVID-19 but also the hardening market and "a real issue with capacity and pricing" when it comes to brokers' own professional indemnity cover.
"These factors will unquestionably accelerate ongoing market consolidation but also produce real opportunities for high-quality independent brokers with strong client relationships to enter a new business era," he said.