"Simpler, stronger" Aviva reports broad-based 2017 growth | Insurance Business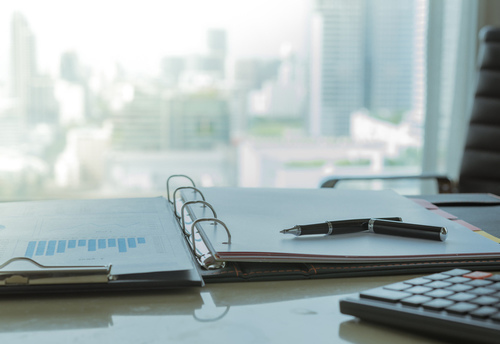 It looks like Aviva – which last year announced the sale of Friends Provident International, as well as divestments of joint ventures in France, Spain, Taiwan, and Italy – is doing something right. Ticking all the boxes, the British insurer delivered growth in profits, dividends, capital, and cash in 2017.
"Aviva is now a simpler, stronger group and we are growing," said group chief executive officer Mark Wilson. "Our strategy is paying dividends."
Here are the numbers:
Operating profit – £3.07 billion, up 2%
Total dividend per share – 27.4 pence, up 18%
Solvency II capital surplus – £12.2 billion, up from £11.3 billion
Cash remittances – £2.4 billion, up 33%
General insurance net written premiums – £9.1 billion, up 11%
"The streamlining of our geographic perimeter is complete and the strength of our franchises is beginning to shine through," explained Wilson. "As a result, we have upgraded and brought forward our growth ambitions, and are now targeting greater than 5% growth in operating EPS from 2018.
"Together with our targets of £8 billion of cumulative remittances in 2016-2018 inclusive and increase in dividend payout ratio to 55-60% by 2020, we remain confident that we can continue to deliver cash flow plus growth for our shareholders."
As for 'geography', with its exit from certain markets came Aviva's investment elsewhere. In Vietnam, for instance, the insurer acquired 100% ownership of its joint venture with VietinBank. Still in Asia, Aviva recently received regulatory approval for its joint venture with Tencent and Hillhouse in Hong Kong.
In terms of performance, major market Singapore delivered operating profit of £110 million, an increase of 5% in local currency terms. The same can't be said about Canada, which Wilson described as having had a "very challenging" 2017, with operating profit falling to £46 million.
Back on its home turf, UK insurance operating profit rose 13% to £2.2 billion; operating profit from annuities and equity release grew 11% to £725 million; and in long-term savings, operating profit climbed 30% to £185 million. In nearby Ireland, where it is acquiring Friends First, Aviva saw an 18% increase in operating profit to £86 million.
Other major markets are France, Poland, and Italy.
"Aviva has broad-based growth, with six of our eight major markets delivering double-digit profit improvement," said Wilson. "We now have a collection of strong and growing businesses."
Related stories: