Society of Insurance Broking publishes internal audit good practice guide | Insurance Business UK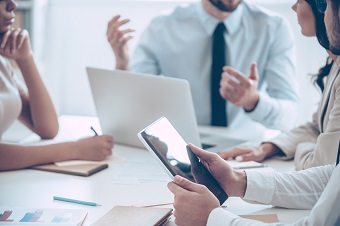 The Society of Insurance Broking (SIB), the first dedicated society launched by the Chartered Insurance Institute (CII) last September, has published an internal audit good practice guide for insurance brokers.
Available on the SIB website, the eight-page guide was produced in association with PKF Littlejohn LLP in response to members' clamour for a summary of good practice within one source document. It is based on the society's understanding of the regulator's rules and current stance.
"Within the insurance sector, it is a regulatory requirement under Solvency II regulations for insurers to establish and maintain effective risk management and internal audit functions," reads the guide seen by Insurance Business.
"While insurance intermediaries are not subject to the same regulations, there is an increasing need and demand for greater assurance, with many firms now looking to establish an internal audit function."
A particular focus of the document is the three lines of defence model, which features functions that 1) own and manage risks or controls; 2) monitor or oversee risks or controls; and 3) provide independent assurance over risks or controls.
SIB non-executive director Liz Foster believes the resource will not only provide a model against which brokers can map their existing internal controls but also serve as a reminder to review their approach to internal audit.
"We hope this summary provides some useful guidance and demonstrates the benefits that risk management and internal audit can bring to your firm," said PKF Littlejohn LLP partner Jessica Wills.