Supporting brokers with their general insurance businesses | Insurance Business UK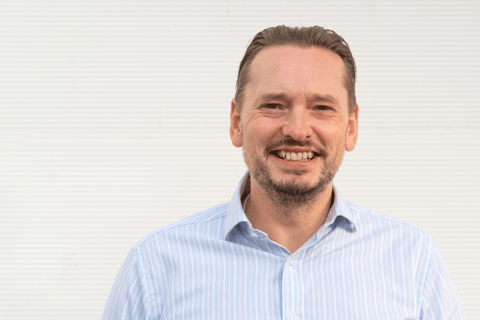 It's the moment of truth for many financial services professionals - when they are asked to explain what it is they do for a living and why they do it. The new sales and marketing director for Source Insurance, Carl Oakes (pictured) was faced with that same question from his young son quite recently and it was an enlightening moment for him.
Read more: How does insurance differ from other financial services?
He noted it's a good albeit leading question as it calls to mind the intricacies and idiosyncrasies that come with a career in financial services. It's a huge market in terms of the GDP of the country but really a very niche market in terms of the people who make it up and, during a career, you often come across the same people, systems and distributors time and time again. And while trying to explain that to an 11-year old is not straightforward, he said, it's interesting to reflect on your journey and what brought you to where you are today.
Oakes started his career as a field sales agent with Pearl Assurance in the mid-90s and the last 25-odd years have seen him advance through the ranks of businesses including Cardif Pinnacle, Legal & General and Gallagher.
"[My latter roles] really consolidated my experience, and were when I started to get more into the leadership and strategy side of things," he said. "That's in part why I am where I am today, because I've had the opportunity to do so many things – to run a very important part of a business and to bring all the skills I've built up over the years to lead a business, and to help them with their strategy and [to pursue] the direction they want to go in."
Source has been supporting brokers with their general insurance businesses for some 25 years, Oakes said, and it's a business he has known for a long time. When he had the opportunity to meet with them, it was a simple decision for him as it represented a chance to work with a business he had admired for many years and to bring his skills and experience to bear in a market he enjoys working in alongside a team that is highly respected.
After a quarter of a century serving the market, Source's primary focus remains on providing an insurance proposition facing into the mortgage intermediary market with a brand that's trusted. Throughout the different iterations of technology and broking propositions the last two decades have seen, at its heart Source is still a fintech, he said, which has provided it with the adaptability and forward-focus required to become a challenger in the space.
"One of the challenges of the market today is that you have to have a bit of cash to play in it," he said. "There are demands from certain elements of distribution that are almost 'pay and play'. So, it's hard for new entrants to come to it. But Source has always been very honest about what it does, and what its proposition is about. It's always been very customer-led, customer-driven and very clear, and offered a fair and straightforward proposition that hasn't changed in 25 years."
Read more: Establishing a professional map for insurance careers
Source's offering is quite unique in that it strives to always offer choice to the mortgage broker that they can then in turn offer to their customers. Some of its competitors offer more of an "illusion of choice", he said, while Source's offering focuses on separate insurance policies from separate insurers. From its outset, its proposition has been marketed as a 'whole of market' insurance solution for mortgage brokers – which has held fast even as the business has grown and evolved.
Over the course of this year and beyond, Oakes' role as sales and marketing director for the business is to help the business achieve its strategic ambition of going firmly back to its roots as a fintech business that happens to sell insurance products. He is looking to support the wider team as it seeks to redefine its future growth strategy and to execute that strategy.
"[That's] making sure we continue to maintain really good and strong insurer relationships, that we continue to maintain good strong distribution relationships and partnerships," he said. "And that we execute that through a good-quality, high-performing sales team, backed up by good-quality marketing support.
"We have a real stated ambition of growth, that's what's interesting me. And [I'm looking] to deploy my skills and my experience into a market that I like, with a company that I respect, at a time when it wants to grow – and I can help take it on that journey, that growth strategy that is underpinned by that technology and people service."